Ben Affleck tells Ellen DeGeneres that Jennifer Garner is 'the world's greatest mom'
Affleck and Garner announced their separation in 2015 but never legally filed for divorce.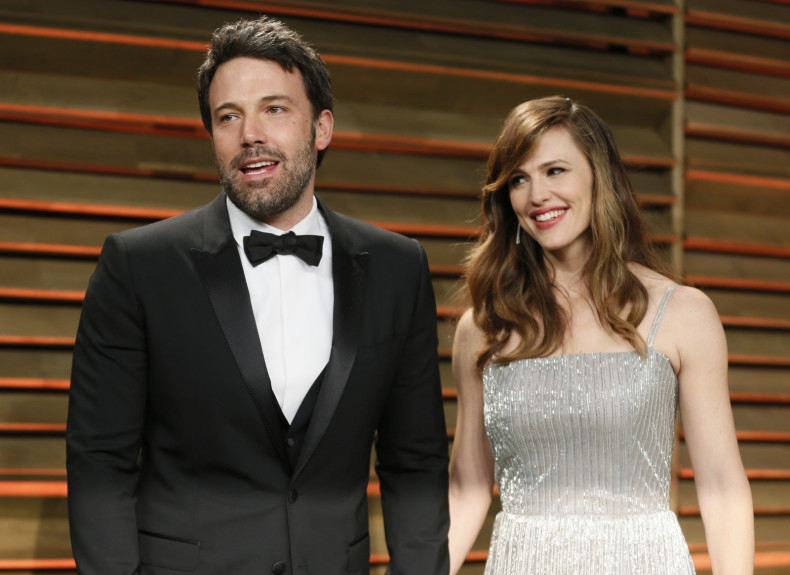 Ben Affleck recently appeared on the Ellen DeGeneres show and spoke about his brother Casey Affleck's Golden Globe win and his latest winter vacation with Matt Damon and his brother's families. But it was his views on Jennifer Garner that stole his fans' hearts.
The Batman actor, who is separated from his wife of ten years, gushed about Garner for being the world's best mom. During the interview, Affleck told the talk show host that he went for a family skiing trip during the holiday season. When DeGeneres asked whose children were the most well behaved, the Argo actor responded saying certainly not his.
"I have the world's greatest mom, but even she cannot conquer the obstacles there. Matt's kids are pretty well-behaved. My brother's kids are pretty great. They're all great kids," the actor subtly expressed his feelings for Garner with whom he shares three children Violet, 10, Seraphina, 7, and Samuel, 4.
The former Hollywood couple continues to live in the same mansion to co-parent their children after their divorce announcement in June 2015.
During his interview with Ellen, the Gone Girl actor revealed that his 11-year-old daughter Violet has a desire to teach him everything and this has helped him become an expert on tweens. "Well, I've become an expert on the tweens. I don't know how much Radio Disney you listen to, but I hear quite a bit. When we get in the car, it's got to come on right away, it's gotta stay on the whole time. I hear a lot about the romantic adventures of Disney characters who are on the Disney channel."
Affleck also gushed about his daughter's favourite rock star who is none other than Taylor Swift. "We go to Taylor Swift concerts, and that's my life. Taylor Swift is great by the way. She's a great role model," he added.