Miley Cyrus broke down in tears as she posted a video message sharing her reaction to the news that Donald Trump has become US President.
The 23-year-old had personally championed Hillary Clinton, using her popular appeal to call on the young electorate to support the Democratic candidate, rallying young voters at George Mason University in Fairfax, Virginia.
On the eve of the 2016 presidential elections, Cyrus posted a photo of the Democratic presidential candidate to her Instagram. The subsequent announcement that Hillary had suffered a humiliating defeat left the Wrecking Ball singer devastated.
In an emotional Facebook video recorded in the early hours of Wednesday morning (9 November) and soon after the election results were announced, the singer spoke of her personal sense of dismay at the outcome.
"I do want to say that I've been very vocal for my support for everyone besides Donald Trump. Heavily supported Bernie. Heavily supported Hillary. And I still think that in her lifetime she deserves to be the first female president" said Cyrus.
"That's what makes me so sad. I just wish that she had that opportunity, because she fought for so long and because I believe her when she says that she loves this country. This is all she's ever done. She's given her life to make it better," she added, fighting back tears.
The US star, who was among a host of celebrities who threatened to leave the country if Trump became president, said she would accept him.
''But like Donald Trump so ironically played after his speech and said 'you can't always get what you want' and happy hippies, we adjust and we accept everyone for who they are. And so Donald Trump, I accept you," she said.
"And this hurts to say, but I even accept you as the President of the United States, and that's fine, that's fine because I think now I want to be a hopeful hippie."
Miley, who is renowned as an LGBTQ activist, called on the Republican to demonstrate compassion in his role as President and offered to personally assist him in his endeavours.
"But please just treat people with love and treat people compassion and treat people with respect and I will do the same for you. If you want to open your mind and open your heart I'd love to give."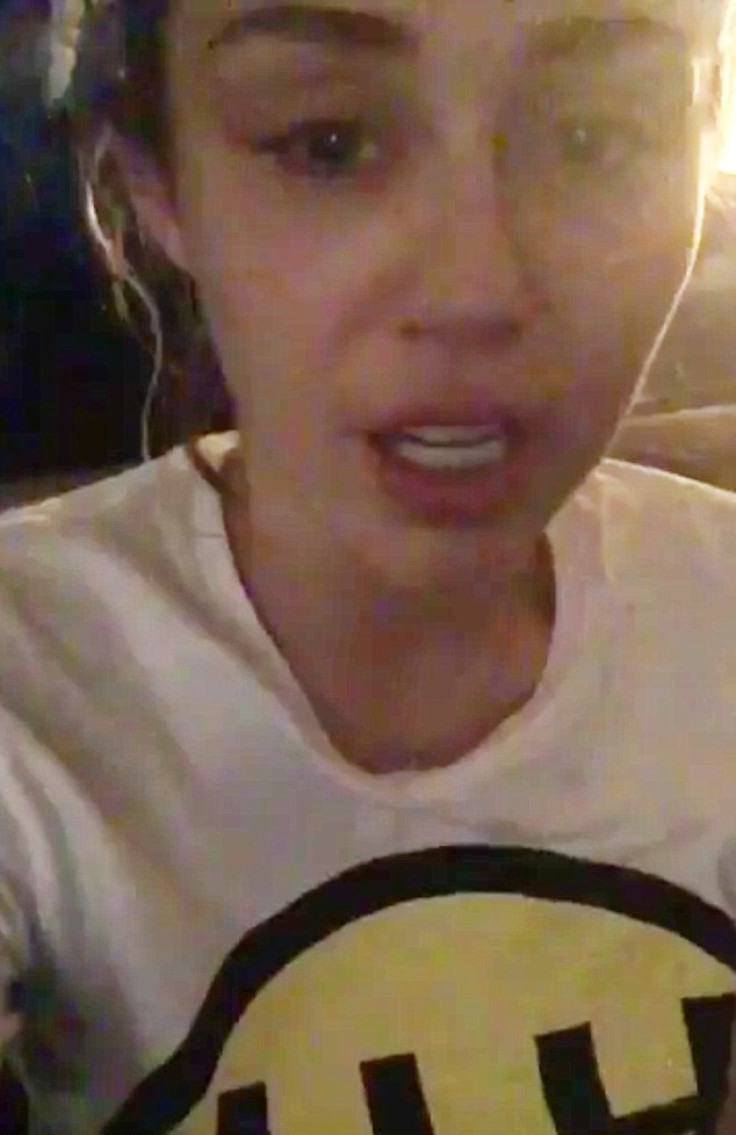 Still struggling to stop her tears the outspoken pop star ended her emotive message by thanking "Hilary for inspiring all of us."
On Wednesday evening, Clinton made her concessional speech admitting the defeat was "painful" but calling on the public to keep an "open mind" and give Trump "a chance to lead."
In a poignant and inspiring address she reminded those who had dreamed of seeing her make history by becoming the first female president of the US, to never give up on their dreams.
"To all the little girls watching this, never doubt that you are valuable and powerful and deserving of every chance in the world to pursue your own dreams."
Meanwhile, Miley's video garnered a mixed reaction on social media, with critics calling on her to fulfil her pledge to leave the country while her fans continued to pledge support for their distraught idol.