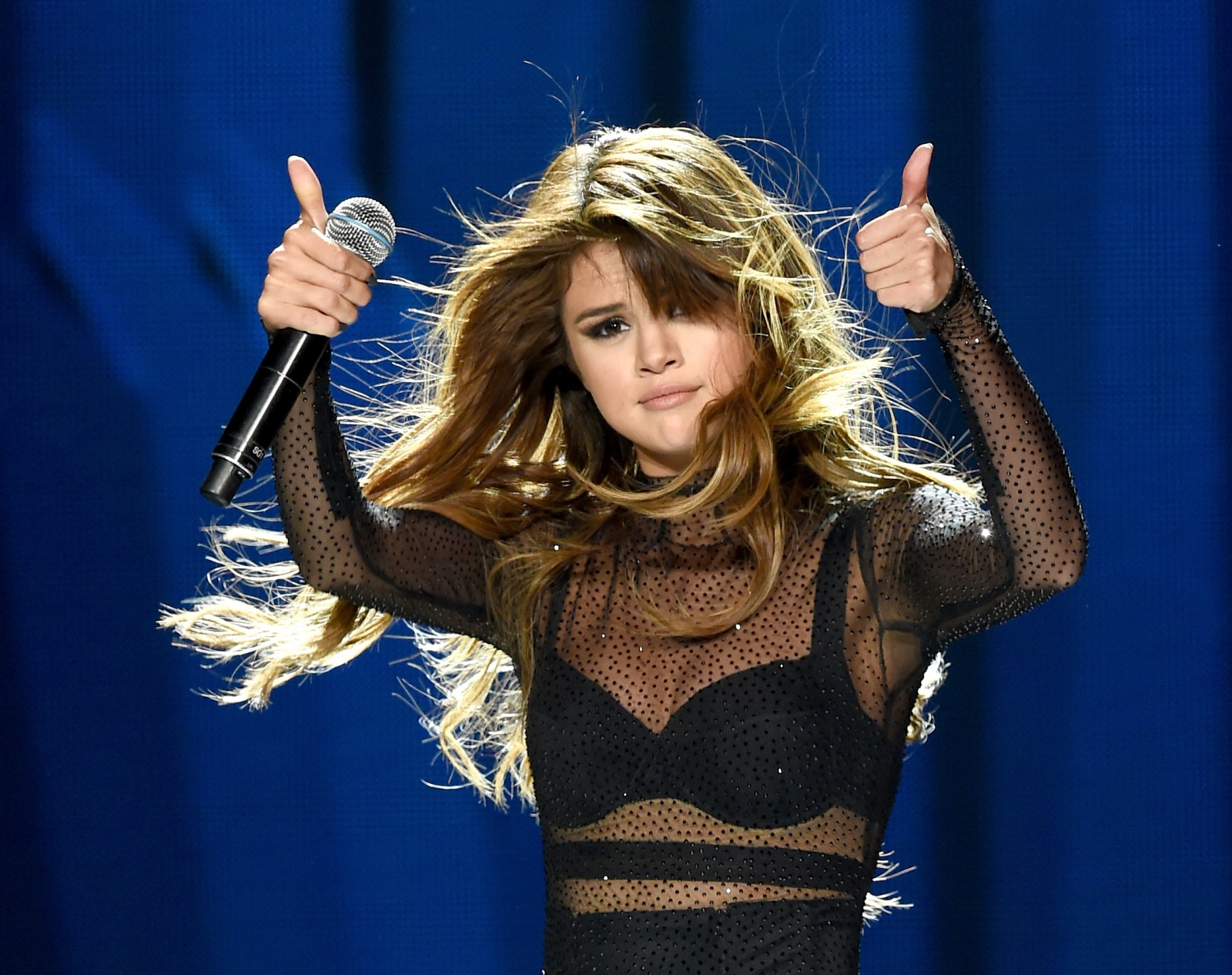 Back in August, Selena Gomez took a break from her music career in order to focus on her health and thereby cancelled her music tours. But an unconfirmed report have surfaced that the singer will make a grand comeback in the upcoming American Music Awards which will take place on 20 November.
IB Times UK has reached out to Gomez's representatives and is awaiting her response.
Hollywood Life reported that the singer will return during the ceremony as she has been nominated for several awards. "Selena [Gomez] wants her first appearance back in front of her fans to be special and so if she does decide to do the appearance at the AMAs, she will want to do it big with perhaps a dazzling performance or a major announcement," the website quoted a source.
The gossip website also claims that Gomez is choosing the AMAs because her former beau Justin Bieber may miss the award function. The former couple reportedly has a social media war after the Baby singer shared his pictures with his then rumoured girlfriend, Sofia Richie.
"Selena Gomez is relieved that Justin has tour dates on the night of the AMAs and so she is considering a massive return to the spotlight during the award show. With Justin unlikely to make an appearance at the show there is less stress surrounding the event for Selena," a source told the website.
"Even though Selena will always love Justin, it does make things easier for her knowing her ex-boyfriend will likely not be there. She is flattered that she has been nominated and is consulting with her family and doctors about whether or not getting back in front of a crowd and cameras is a healthy decision," another source told the gossip website.
The 24-year-old songstress, who has previously admitted of battle Lupus— an autoimmune disease —, put a temporary break on her singing career in order to deal with the issues related to her medical condition. "I want to be proactive and focus on maintaining my health and happiness and have decided that the best way forward is to take some time off," she announced.