Microsoft had one goal at E3 2015 and that was to build on the fine form of last year's show. To do that they needed to present a robust 2015 line-up of exclusives and continue to re-establish trust in the company following the launch of Xbox One.
Well, mission accomplished. While we saw little more than what we already knew was in the pipeline for 2015, the real winners for Microsoft this year were beyond that. The announcement of Xbox 360 backward-compatibility and the stage demo of Minecraft with Microsoft's Hololens augmented reality headset were easily the most talked-about parts of their show.
The former came early on, following the expected Halo 5: Guardians gameplay reveal and the announcement of a new exclusive IP called Recore, from Mega Man and Metroid Prime creator Keiji Inafune. Despite being a feature gamers wanted prior to the console's reveal, the news still blew the roof off.
In scenes reminiscent of Sony's 2013 DRM smackdown, the additional announcement that the backwards compatibility would work with disks and come at no extra cost were also met with huge approval from audiences in attendance and online.
Backwards compatibility instantly makes the Xbox One a more enticing prospect for a gaming audience that by-and-large moved from Xbox 360 last generation to PS4 at the start of this one. While the process will take a while to roll-out (100 games are promised by the end of the year) it is a big feature that instantly grows the Xbox One catalogue.
The PS4's lack of backwards-compatibility (so far) also makes it a huge deal, but Sony could implement something similar themselves via PlayStation Now – their streaming service which is still in its infancy.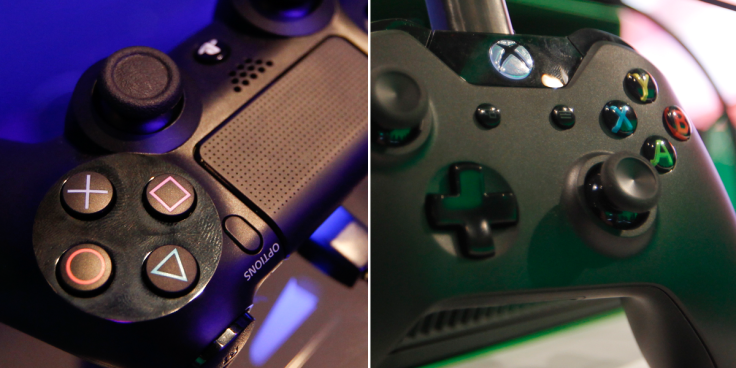 Microsoft's successes all boil down to Phil Spencer, the Xbox boss hired in 2013 to fix the mess left after the console's reveal. His open, gamer-led approach led to this and more obviously the proper use of beloved studio Rare who announced two games (or 31 games if you prefer) at the show - a new IP and collection of 30 classic Rare games.
His work only goes to show how easy it is to please fans and how worthwhile that can be. Positivity sweeps over everyone online, which in turn seeps into coverage no matter the potential sales some announced games may have. How well will Sea of Thieves sell? At this point it doesn't matter, all we know if Microsoft looks like it is starting to make the most of Rare.
What is fan-pleasing but does have the potential to sell is the Minecraft Hololens integration – which blew the minds of everyone when it was shown off with a live stage demo. The demo gives players the ability to bring their Minecraft world into a real world space, viewable through the headset. They can then see things players in the game cannot and help aid gameplay.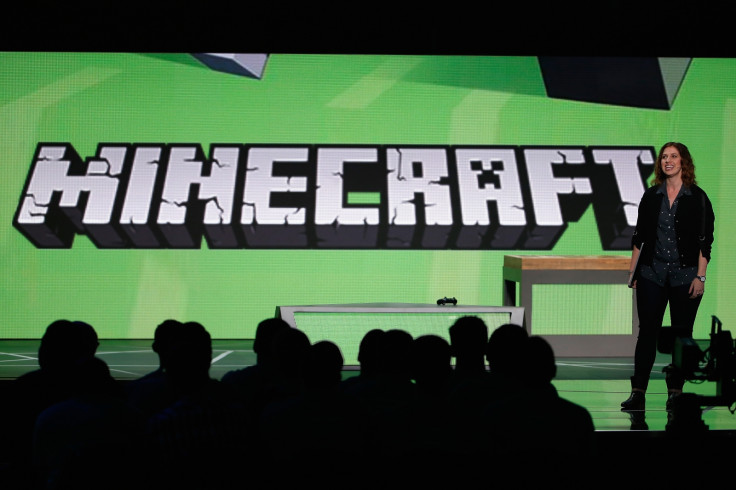 Given the huge popularity of Minecraft the compatibility is almost a killer-app for Hololens, or at the very least an extraordinary proof of concept. Given it's not a wholly new game that needs the headset it can't be called a proper Killer App – but it is absolutely what Microsoft needed to show off at this stage.
What is also good to see is that Microsoft are being cautious with the Minecraft license they bought last year. Many would have been right to assume the series would be being driven into the ground by a new owner, but what we've seen is restraint at this early stage. Restraint is exactly what is required.
Elsewhere in the show Gears of War 4 was announced as expected but came unexpectedly with an apparent gameplay demo showing off new characters and the gorgeous visuals you'd expect. The announcement of a system similar to Steam's Early Access coming to the console is another positive sign from Microsoft, as was the news that PC mods for Fallout 4 will be made available on the Xbox One version as well.
Overall Microsoft delivered exactly the show they needed to. While there were still some hollow announcements made to get Ubisoft and EA games on stage, the real headline-grabbers will take some beating as E3 rolls on.
For all the latest video game news follow us on Twitter @IBTGamesUK.