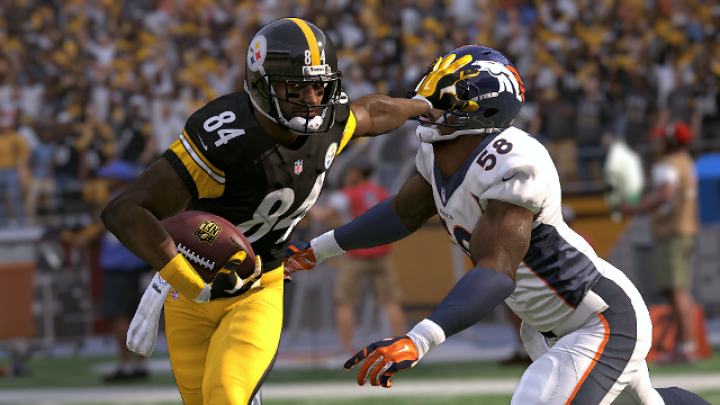 Madden Bowl winner Chris 'Dubby' McFarland has been fined a hefty $3,000 (£2,394) for posting "inappropriate" content to his personal Twitter feed and breaching EA's code of conduct. EA said in a statement that tweets posted by McFarland, who does have a history of using racial slurs on social media, "during and directly after" the high-profile Madden NFL esports tournament violated the gaming company's ethics code.
"We have high expectations for all our competitors in Madden competitive gaming and expect positive, responsible conduct to be demonstrated both on-and-off the field," Madden competitive gaming commissioner Matt Marcou said.
"During and directly after the competition, Chris posted multiple messages on a personal social media account that referenced inappropriate content. These posts violated our Code of Conduct and don't represent the values of our organization.
"We immediately met with Chris to warn him that his posts were inappropriate and could not continue. Unfortunately, additional offensive messages were posted in subsequent days - Chris has since removed them."
EA said the $3,000 prize money deduction from McFarland's first-place winnings of $75,000 will be "reinvested into programs to help our players prepare for the exposure that comes with being a top-level gaming competitor."
"It's important that we clearly set conduct boundaries to guide our competitors and ensure that promotional and financial opportunities for all parties continue to grow."
In addition to the significant fine, McFarland will also lose 100 Madden NFL Championship Series points as punishment.
"Chris is a great competitor and champion, and we look forward to seeing him compete at many more events in the future," EA added.
Before retweeting Marcou's letter to the Madden community, McFarland tweeted: "Today is the day the real Dubby dies."
In a separate tweet he wrote, "When I won the Madden bowl my tweets were no longer just for the culture they were for everyone. I understand that better now." In response to a Twitter user inquiring whether his Twitter feed would be "only pg 13 now," McFarland replied, "Yup. My twitter gonna be dry as a desert from here on out."
"[A lot] of what I said was outta passion and emotion at the time," McFarland told Polygon. "I understand everything that I did wrong and accept responsibility for my words.
"Honestly the fine just shows how much this game is growing. It's not just for the small group of pro Madden players, it's for the entire country. We as players need to understand that we not only represent ourselves but the growth of the game... EA holding us more responsible for our actions is a reflection on how big they want Madden to grow, at the end of the day that's what we all want."
McFarland will still compete in the $500,000 Madden Championship, the final event in EA's Major Series, that is scheduled to take place on 31 May.