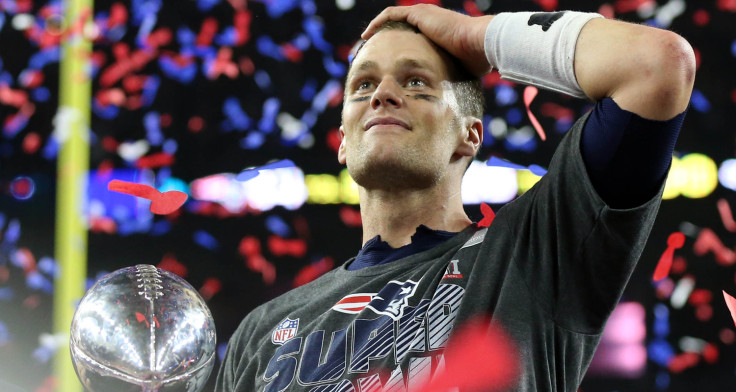 Every year, EA Sports uses American Football game Madden 17 to simulate and predict what will happen at that year's Super Bowl. This year was no different, with a closely-fought contest between the Atlanta Falcons and New England Patriots acted out on the virtual field.
This year Madden predicted victory for the Patriots, who were slim favourites before the big game but made hard work of it on the night. While the simulation didn't predict the scoreline perfectly, it did predict that the Massachusetts team would come from behind to take the win.
In real life, the Patriots were down 28-3 in the third quarter after being blitzed by the Falcons in the second. In the final quarter however they put 19 points on the board to tie the game and take it into overtime.
Then, in overtime, Patriots running back James White scored the decisive touchdown to win the game at 34-28 and give the Patriots their fifth Super Bowl victory.
In the Madden simulation (embedded below), the Patriots won 27-24 with a last-gasp, fourth quarter touchdown with the Falcons up 24-20. The video doesn't show the rest of the simulated game.
Ominously, the prediction (posted 1 February) begins with a commentator saying: "If there's one thing you don't want to do though, it's leave time on the clock for Tom Brady."
Brady, the New England Patriots quarterback, who is considered one of the greatest NFL players of all time, was decisive in the team's real-life comeback and was the game's MVP. He's now been a Super Bowl MVP more than any other player in history.
EA's annual Madden prediction has an amazing track record. Since it began in 2004, the simulation has correctly predicted the outcome ten times out of fourteen. The simulation has also correctly predicted the points difference four times.
Incredibly, in 2015 for Super Bowl 49, it even predicted the scoreline perfectly when the New England Patriots beat the Seattle Seahawks 28-24. In the fourteen years since the first simulation, the game has predicted each of the Patriots' four Super Bowl wins.
For all the latest video game news follow us on Twitter @IBTGamesUK