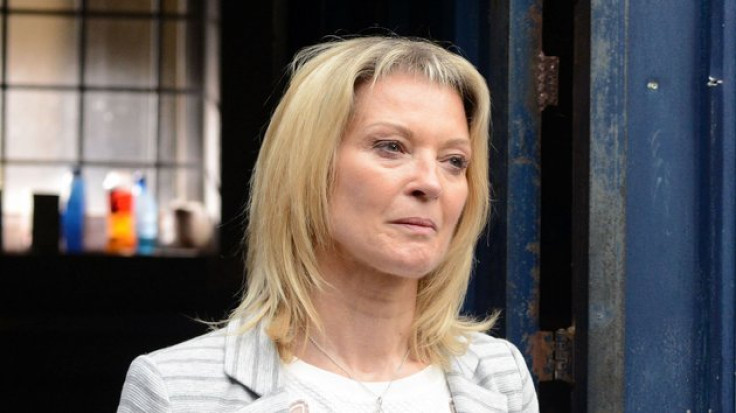 Kathy Beale is set to come to blows with Sharon Mitchell when the two women finally come face to face upon her return to Walford. Show bosses have teased the future-classic soap moment by releasing images showing a suspicious Sharon's shock when she sees Phil's ex-wife in The Arches. Speaking about the Beale matriarch's explosive EastEnders return, Gillian Taylforth said that she loved filming the fight scene with Letitia Dean.
On keeping her return under wraps, she added, "It was really hard to keep it all secret, there were only about eight people who knew. I obviously had to tell my partner, because I was disappearing at 11 o'clock at night and I was worried he thought I might have got a new job down at King's Cross or something."
The 60-year-old star's character, who had been presumed dead for more than a decade following a car crash in South Africa, made a brief comeback during EastEnders' 30th anniversary celebrations in February 2015. Viewers will be able to watch the fallout from her reappearance over the next few months.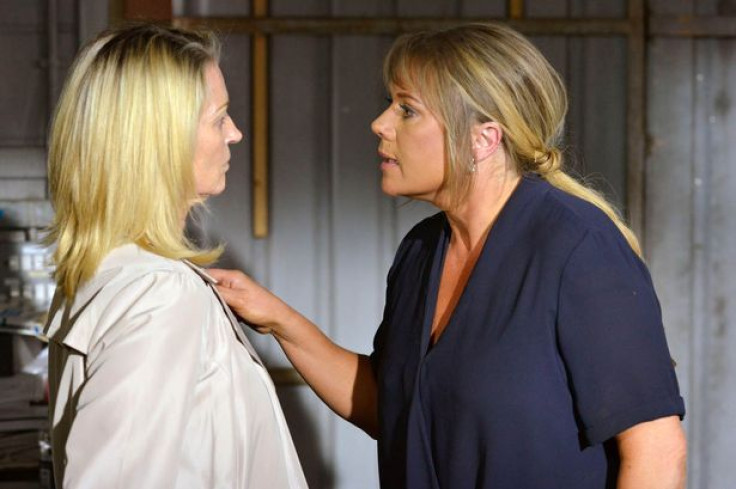 "The reaction we're holding off is the reaction from Ian and Ben. They're the two most exciting people," executive producer of the show, Dominic Treadwell-Collins, said. "It's big, heavy, heavy stuff. And then throwing into the mix Jane as well, because we always said, Ian's married a woman like his mum, and, oh, how would Jane and Kathy get on? He added, "And Jane and Kathy aren't going to get on... and it's all quite sparky."
Kathy Beale's former flame Phil Mitchell, played by Steve McFadden, has known she's alive for nearly three years, and has kept it to himself. Treadwell-Collins said they had agreed to only bring back Beale if they could create a credible storyline for her return. "It was about going back to our history, bringing back a Beale matriarch who we all want to see," he explained.
Beale is currently married to Gavin Sullivan (Paul Nicholas), who Treadwell-Collins describes as "the most manipulative and dangerous villain EastEnders has ever had. He makes Archie Mitchell look like a Care Bear."