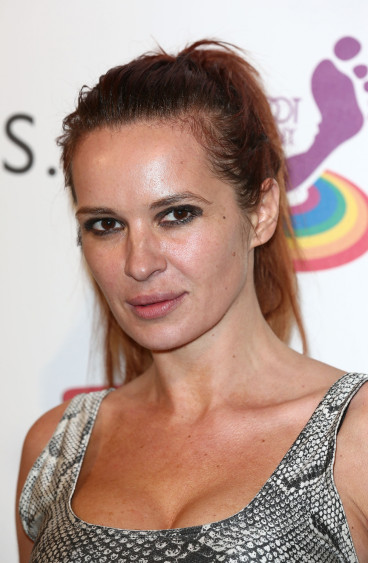 She originally played Max Branning's secret wife Kirsty in Eastenders, but after having left nearly two years ago, Kierston Wareing is the joining the cast of a different soap – Hollyoaks.
The 39-year-old will reportedly star as Ashley Davidson, who is set to cause some upset among several existing characters when she joins the show.
Talking about her new role, Wareing told the Daily Mail: "I would describe Ashley as a control freak – I don't believe she has a nice bone in her body but I'm enjoying every minute of playing her.
"I'm also thoroughly enjoying working with Greg Wood, Jorgie Porter [who plays Theresa McQueen] and Charlie Wernham [Robbie Roscoe] among others. Their characters are just a few who get manipulated by Ashley in some way or another, so stay tuned to see if she gets what she wants."
Her "venomous" character will make her way into the story when she demands money from old acquaintance Trevor Royle (Greg Wood) at nightclub The Loft, in place of an expensive piece of jewellery that Carly Bradley (Sophie Wise) stole from her. Ashley has allegedly been after Carly since before her on-screen death in early August.
Wareing isn't the only television star being introduced into the soap in the near future, as former Butterflies actor Bruce Montague will also be a new face cropping up in Chester very soon.
"I've done a lot of television over the years but working to a soap schedule is a true test of character. However, nobody complains and the cast are true professionals," Montague said of his upcoming involvement in the show. "I'm also preparing for an exciting stage role but my character in Hollyoaks, Derek, could not be in greater contrast.
In terms of the plot, Montague's character Derek Clough will be introduced as Nana McQueen's abusive ex-partner, who will be left shocked when he gets back into contact with her to tell him that he is in hospital, dying.
"May Hollyoaks go from strength to strength, it certainly deserves to. The actors with whom I worked most closely – Diane Langton [Nana McQueen], Zoe Lucker, Twinnie-Lee Moore and Kai Owen – are consummate."
Both Wareing and Montague will make their appearing in the long-running series in September.