Ebola: Despite 250 new cases in a week Sierra Leone may be seeing slowdown, says WHO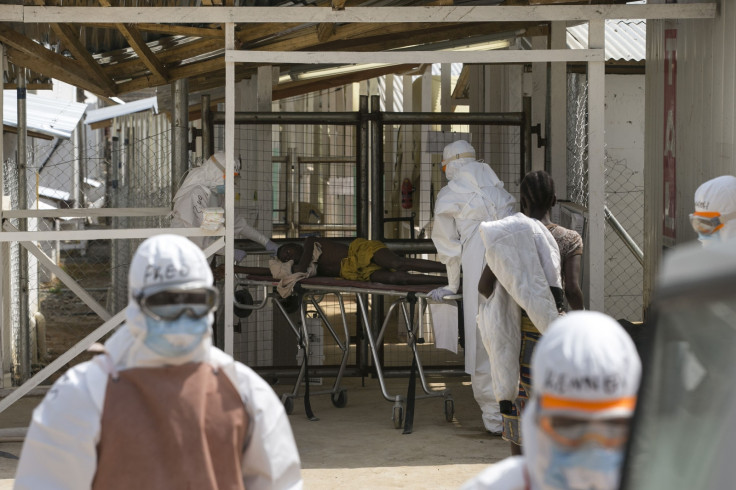 Sierra Leone has reported nearly 250 new confirmed cases of Ebola in the past week but the spread of the virus may be slowing down, according to the World Health Organization.
"There are signs that case incidence may have levelled off in Sierra Leone, although with 248 new confirmed cases reported in the week to 4 January, 2015, it remains by far the worst-affected country at present," the WHO said.
The organisation warned that cases continue to be under-reported and that the virus was spreading rapidly in the western parts of the country with capital Freetown reporting 93% of the new cases.
The unchecked spread of the virus in the capital is seen as a result of the high-density living that makes contact tracing difficult.
Quarantine woes
In the initial days of the outbreak, people lost trust in the medical system after being turned away for lack of space at the centres. Bringing them back under improved conditions at the facilities has proven difficult, reports CBC News.
The cruel conditions of quarantine in the region require people to stay put under the watchful eyes of guards and has been likened to being held in jail, as food and water arrivals are awaited daily.
Sierra Leone has just 0.01 doctors per thousand people. A scarcity of ambulances and health centres has complicated the Ebola response measures.
The epidemic has claimed 8,235 lives out of 20,747 known cases worldwide over the past year. Overall, 838 health workers have been infected, killing 495 of them, said WHO.
The western region of Fria in Guniea, meanwhile, reported its first case, reports Reuters. The capital Conakry remains the worst-affected district.
In Liberia, cases dropped from a peak of more than 300 new confirmed cases per week in August and September to eight new confirmed cases and 40 probable cases in the five days to 2 January.
Health experts, however, remain cautious in declaring a victory against Ebola in Liberia. In the recent past, Liberia showed a drop in cases only to surface after a few weeks.
Bruce Aylward, the head of Ebola response at the WHO, said: "There is still Ebola in Liberia and people are not acting that way. There should be a ferocious attention to driving that number to zero and that concerns us a great deal."
Drug development
On Thursday, the WHO is hosting a meeting of representatives from major drug makers, health authorities in affected countries and national regulatory agencies to assess clinical trials of experimental vaccines against Ebola. GlaxoSmithKline, Merck, NewLink Genetics and Johnson & Johnson are testing experimental vaccines.
ZMapp, a drug from Mapp Biopharmaceutical, has been by far the most effective with seven people recovering after being given a dose of the experimental drug while two others died.
But stocks of the drug have run out as it is made from antibodies grown on modified tobacco plants and takes time.
Two other drugs have entered trials in West Africa – brincidofovir, made by Chimerix in the US, and favipiravir, made by Fujifilm in Japan. Both are antiviral drugs used against flu.
Blood plasma containing antibodies against Ebola from survivors has also been under study as a treatment.
Ayurvedic docors in India have been consulted by health authorities in Liberia seeking alternative treatment, but to date there has been no cure in ayurveda, a traditional Indian system based on herbs.
© Copyright IBTimes 2023. All rights reserved.