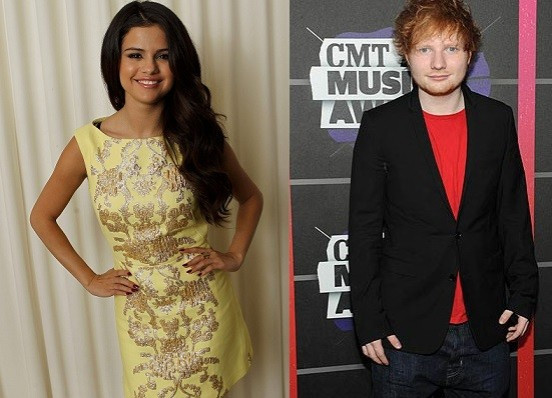 Her relationship with on/off boyfriend Justin Bieber has sent the rumour mill into overdrive in recent months, but it looks like Selena Gomez is finally trying to move on.
The 20-year-old former Disney star has reportedly started dating an older and more 'mature' musician to mend her broken heart.
The American pop star is said to have hooked up with British singer-songwriter Ed Sheeran, 22, just weeks after breaking up with Bieber.
According to a source close to Gomez, the duo got close following an introduction from their mutual pal Taylor Swift, who is currently on tour with Sheeran.
"They are hooking up," the insider told Us Weekly.
Gomez is believed to have finally called time on her turbulent romance with Bieber earlier this month after she "got sick of having to take care of Justin like he was her child. This is a nice escape from the drama."
The insider claims the Lego House singer, who recently admitted he 'wouldn't complain' if he was set up with Gomez, has been on a string of romantic dates with the brunette beauty.
Although the couple are smitten with each other, Come And Get It star Gomez is keen to take things slow.
"They are friends with an open mind. He's sensitive and sweet and a lot deeper than Justin."
In May, Gomez revealed that she has turned to music to cope with her relationship woes and had been writing songs for Bieber.
"That's the most personal track on the record, for sure," she said.
"I think it's a sweet way of releasing it. It's not an aggressive approach to what people are probably expecting. I'm sure he'll love it too."