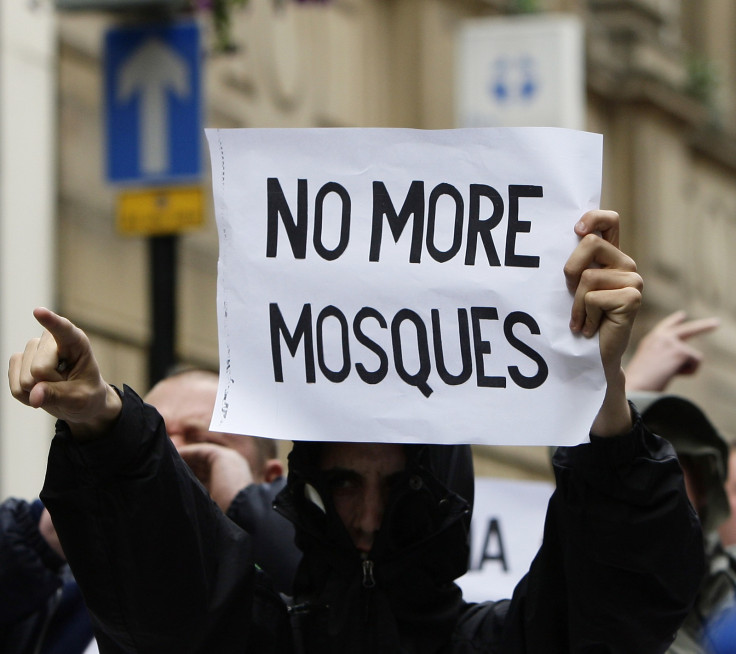 The town of Aylesbury is preparing for a rally by the English Defence League (EDL) to coincide with similar anti-Islam demonstrations held across the US. The far-right group said it plans to hold a protest in the Buckinghamshire town as part of an English leg in a "global wave of counter-jihad demonstrations" taking place on 10 October by a group called Global Rally For Humanity.
More than 20 rallies are expected to be held in America in cities such as San Francisco, Atlanta and Seattle on the same day as part of the anti-Islam protests. A description on the Global Rally For Humanity Facebook's page says it is hoping for a protest "in every country in every mosque" in response to "humanity [being] attacked daily by radical Islam".
The Council on American-Islamic Relations (CAIR), the largest Muslim civil rights group in the US, called for additional safety measures to be put in place in response to the rallies by "possibly armed anti-Muslim extremists" targeting mosques on 10 October.
The EDL announced it will also be staging a demonstration in Aylesbury similar to what the "patriotic foot soldiers" in the US will be doing.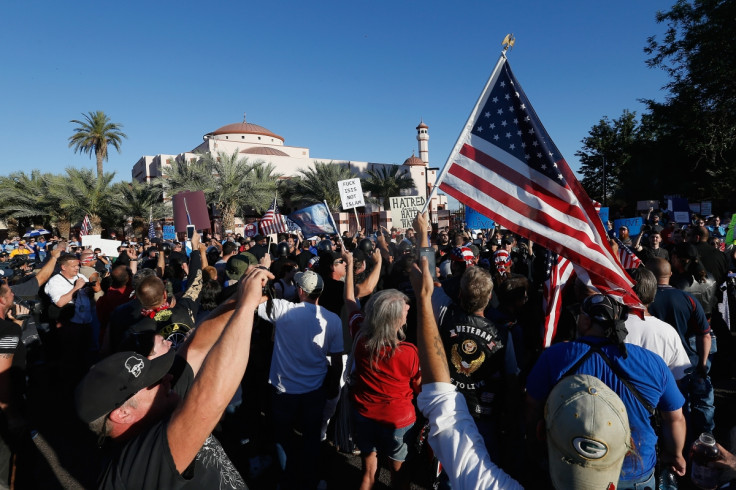 A spokesperson added: "[Global Rally For Humanity] will also be demonstrating to show citizens that their privately-held concerns about Islam are being expressed loud and clear. We are proud to carry the can for thousands who can't join us on the day."
Thames Valley Police said it is hoping the day will pass without violence and has been speaking to those from all sides to ensure a "peaceful demonstration".
A police spokesperson added: "As always, we and our partner agencies will be working to ensure that the impact on local people, businesses and visitors is minimised. I would ask for the support of all sections of the community to help us and our partners, to make sure these demonstrations pass by smoothly."
There are no clear indications on how many will attend the EDL rally in Aylesbury, but the overall popularity of the far-right group has severely dwindled over the years, with previous demonstrations attended by only a handful of people.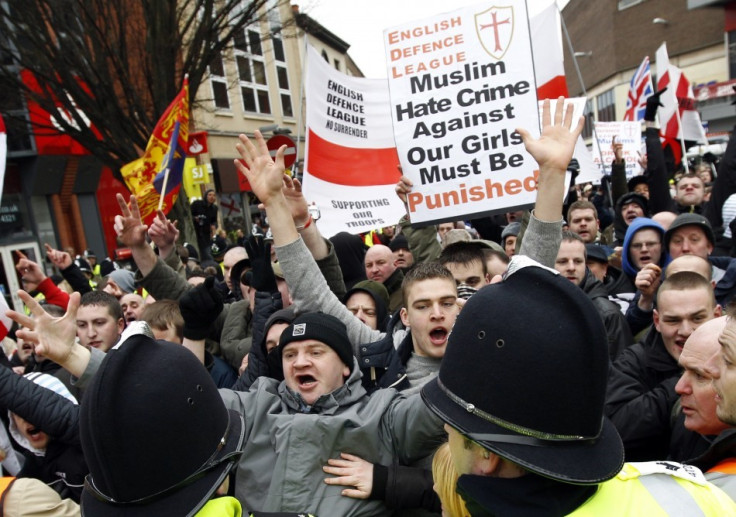 A spokesperson for counter-demonstration group EDL Not Welcome in Aylesbury added: "Last time the EDL came to Aylesbury the town centre closed down in an atmosphere of fear and intimidation. In the last five years the EDL has been challenged in every town and city it has raised its head by local people and supporters uniting against their fascism. As a result the EDL has shrunk, and they can barely muster a few hundred on a good day.
"But we can't be complacent that the EDL will simply go away. They need to be countered wherever they raise their heads to stop them growing again."
In a joint statement, Aylesbury Vale District Council, Aylesbury Town Council and Bucks County Council said they "wish to make it clear they do not welcome the EDL's visit to Aylesbury" and are "disappointed" they have chosen to hold a rally there.