The Sun newspaper has been criticised for inciting hatred and spreading fear with an inflammatory front page headline of the beheading of an 82-year-old woman in Edmonton.
Palmira Silva was found dead in the garden of her north London home on Thursaday following reports of a man armed with a machete in the area.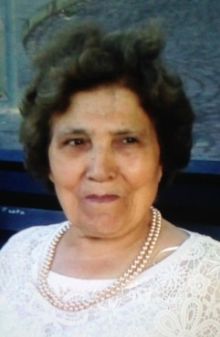 The suspect, named locally as Nicholas Salvadore, was arrested on suspicion of murder at the scene by armed police. The 25-year-old was Tasered by officers, one of whom is receiving treatment for a broken wrist.
Metropolitan Police are waiting to question the suspect to establish a motive but have repeatedly said the incident does not appear to be related to terrorism.
Details are still emerging about the suspect. On the tabloid's front page, the headline claims that Silva was killed by a "Muslim convert" who had recently "grown a beard".
An unnamed source for the paper added that Salvadore converted to Islam in April and "even prayed when he was at work".
The paper has been accused of being "irresponsible" and "pretty disgusting" over its emphasis of the suspect's alleged religion.
The incident comes in the same week that two US journalists were beheaded by ISIS militants in the Middle East.
Metropolitan Police DCI John Sandlin said he is "confident" the incident in Edmonton was unrelated to terrorism.
Further details have emerged of the incident at Nightingale Road, including that the suspect is alleged to have attacked a cat with the same weapon used against Silva.
Elsewhere, one female neighbour of the deceased grandmother of Italian descent described her as a "sweet lady".
She told the BBC: "I was speaking to her yesterday. She was weeding in the front garden, she loved her gardening.
"She was such a sweet lady. She was slow getting around but she still went to work. I think really after her husband died that's what kept her going."
Cmmdr Simon Letchford said of the incident: "These sort of events on our streets during the day in residential areas are very, very unusual and not common.
"We still need to understand the motivation behind this attack and before we've done that and carried out an investigation I am unwilling to speculate what that may be."