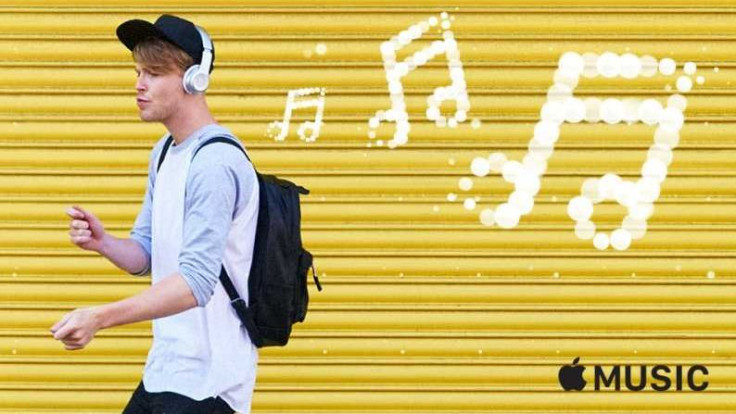 UK mobile network operator EE will offer free Apple Music subscription for six months to new customers and those who upgrade their existing plans, the company said. The offer will be available for those who opt for the pay monthly plan for iOS or Android powered smartphones starting 1 September. Those who take the SIM only plan will also be able to take advantage of the offer.
EE's latest move makes it the first UK operator to offer Apple Music for free. Once registered, customers would be able to use the service for six months on phones, iPads, Apple TV, Mac and PCs. The offer provides customers full access to Apple Music and will allow them to stream songs over 4G and Wi-Fi, and download songs to listen offline.
After the free-subscription period is over, users will be charged £9.99 per month for the music streaming service. Users can cancel the service any time they want, which requires handsets running iOS 8.4 or Android 4.1 or later.
Marc Allera, chief executive officer of EE said: "We're delighted to be the first UK operator to offer Apple Music, with its incredible catalogue of songs, playlists, and Beats 1 radio. As the UK's biggest and fastest network, our focus is on bringing our customers the best 4G coverage in the most places."
"But we also look to bring our customers services from the best companies in the world. In Apple Music there is no doubt that we have found that, and together we'll provide customers with an outstanding music experience on the biggest and fastest mobile network in the UK," he added.
Apple entered the music streaming market by launching its own version of the service that is built on Beat Music in June last year. Apple Music allows users to stream music to their Mac or iOS devices, PC and Android phones, debuted via iOS 8.4 update.
Within six months of its launch, Apple Music hit 10 million subscribers, growing faster than rival Spotify, which took six years to achieve the milestone. Currently, about 15 million subscribers are listening to Apple Music globally.
Without providing further details about how much EE will pay Apple for the service, Allera said the churn rate of customers switching away from EE "has improved" at 1%, reports Bloomberg.
This is the second time that Apple is licensing its music service to a network provider that would be given for free. Last year the company signed a similar deal with Australian mobile network provider Telstra.