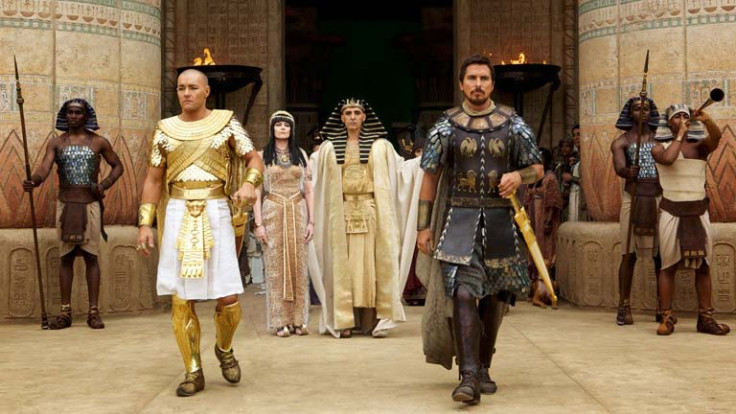 Egypt has banned Ridley Scott's biblical epic Exodus: Gods & Kings over the blockbuster's alleged distortion of Egypt's history and for allegedly presenting a "racist" image of Jews.
In a first move of its kind, the Culture Ministry issued a statement on Sunday (28 December) saying the Hollywood blockbuster's depiction of Egypt's history contradicts with the original story of Moses.
The statement read that the censorship board objected to the "intentional gross historical fallacies that offend Egypt and its pharaonic ancient history in yet another attempt to Judaize Egyptian civilization, which confirms the international Zionist fingerprints all over the film."
The Ministry argues that the image of the Jews was wrongly presented in the film and in a "racist" manner, as religious scriptures have portrayed them as weak and oppressed.
Ancient Egyptians have also been portrayed as "savages" who murder and hang Jews, however the Ministry argues that hanging was not practised back in the day, reported AP news.
Strong objections were also raised by critics in the West to the depiction of God as a child.
According to the statement, the Ministry's decision to ban the film came after two committees, comprising archeologists and censors, were called upon to review the accuracy of historical facts in the film. The archaeologists confirmed the film portrayed "a false and wrong mental image of Egypt's history."
Meanwhile, the United Arab Emirates has also decided to ban Exodus: Gods & Kings.
"We respect all religions, not just Islam," Juma al-Leem of the National Media Council told The Associated Press, saying the film had several historical and religious errors that are in contradiction to historical facts both in Islam and in the Bible.