Egypt: Top belly dancer gets 6 months in jail for wearing Egyptian flag costume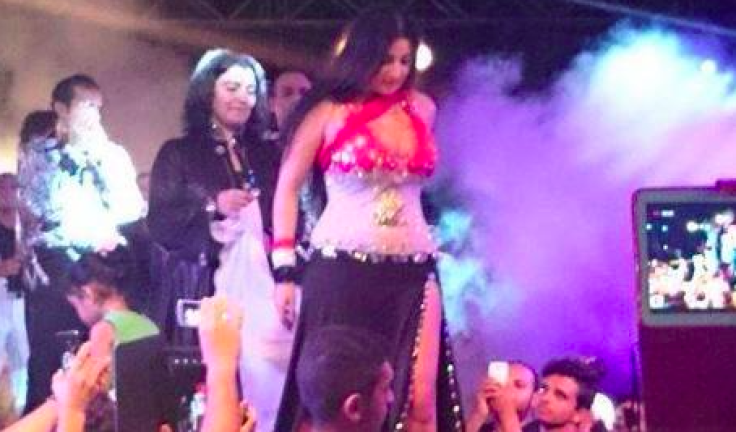 One of Egypt's top belly dancers was sentenced to six months in jail on Monday 20 April over insulting the country by wearing a dress designed after the Egyptian flag during a performance.
The Armenian national, Safinaz, was ordered by the Cairo Misdemeanour Court to also pay a fine of 15,000 Egyptian pounds (£1,318).
With an additional 10,000 Egyptian pounds (£879) in bail, the dancer is permitted to avoid jail, reported Gulf News.
Safinaz's defence lawyer argued in court that the dancer is a foreigner with no knowledge of the country's laws and had no intentions of insulting the flag.
The 30-year-old dancer, who has made special appearances in Egyptian movies and performed at several high-status weddings has denied the allegations defending her love for Egypt and accusing rivals of harming her reputation.
"It was a message of love to Egypt and its people," said Safinaz, defending her decision to adorn the red, white and black coloured dress.
The complaint against Safinaz was reportedly filed by a businesswoman.
Safinaz was not in court when the verdict was announced that charged the dancer for violating the country's flag during her performance at a concert in a resort outside Cairo in July 2004.
The dancer was first investigated over the incident in March, however she was released after posting a bail of 20,000 Egyptian pounds (£1,758).
According to a June 2014 law, insulting the Egyptian national flag is punishable by up to a year in jail and a fine at maximum of 30,000 Egyptian pounds (£2,637).
© Copyright IBTimes 2023. All rights reserved.