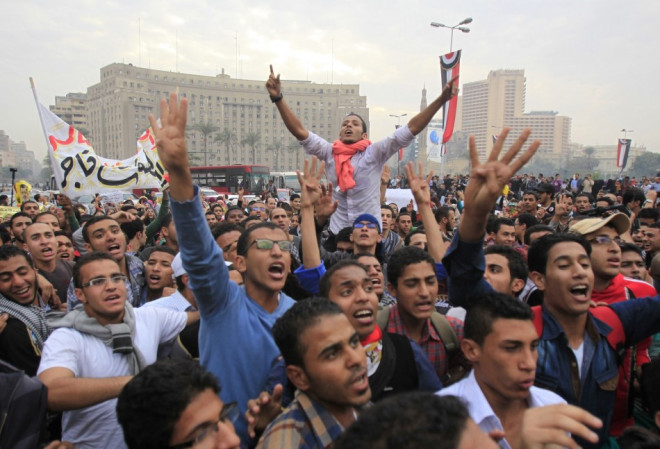 An Egyptian Court has convicted 20 students from an Islamist university in Cairo on charges of rioting during a protest in support of deposed Muslim Brotherhood president Mohammed Morsi last year.
A judicial official said 19 of the students, all from Al-Azhar University, were each sentenced to five years in prison; one defendant was given three years, and another was acquitted, the Associated Press reported.
The source, who spoke on condition of anonymity, said 19 of the convicted students were also each fined $2,860 (£1,699) for property damage.
Students have been at the forefront of frequent rallies in support of former Egyptian president Morsi, who was ousted by the military in a coup in July 2013.
The Al-Azhar campus in Cairo has seen some of the worst violence, with several students killed and many suspended for taking part in protests.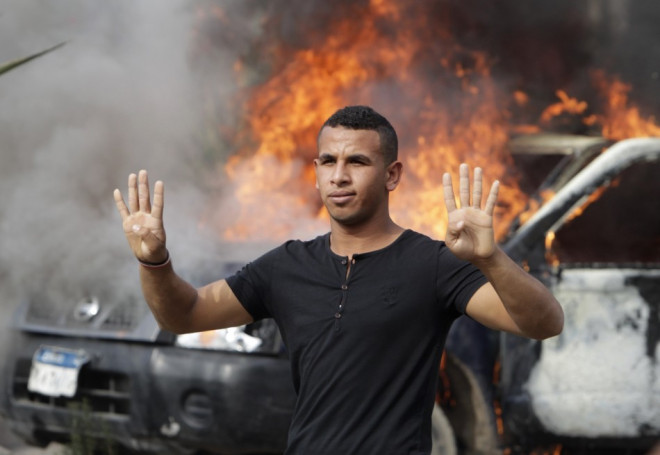 The verdicts came just days before Egypt's presidential election, which is due to take place on 26-27 May. Former head of Egypt's armed forces Abdel-Fattah el-Sissi is widely expected to win the election.
Responding to mounting international criticism of the series of mass trials held in Egypt over the past few months, Egypt's justice minister Nayer Osman said although judges can make mistakes, it does not make the country's judicial system "flawed".
"The judiciary has nothing to do with political circumstances or public emotions," Osman told a Cairo press conference.
On Saturday, the health ministry announced that three people died and 58 were injured in clashes between pro and anti-Muslim Brotherhood groups on Friday.
Security officials and activists estimate that more than 16,000 people have been arrested in Egypt in the 10 months since Morsi was ousted.
In April, 683 alleged Morsi supporters were sentenced to death, including several senior figures such as the Brotherhood's spiritual leader Mohammed Badie. The swift verdicts were criticised by Egyptian rights groups and described as "grotesque" by Amnesty International.