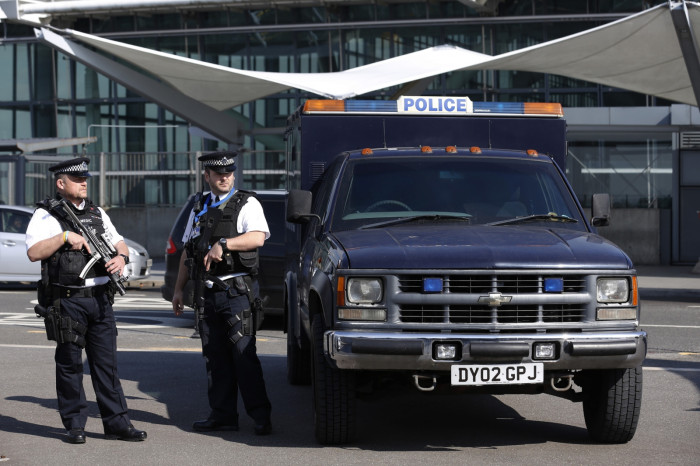 A 50-year-old man has been arrested at Heathrow Airport as he disembarked from a flight arriving from Cairo, Egypt.
An address in north London has also been searched as part of the ongoing investigation. In a statement police said the arrest was not related to Islamic State (Isis) or the war in Syria.
The Counter Terrorism Command statement reads: "The man has been detained and is at present in police custody. As part of the investigation officers are searching a residential address in north London.
"The arrest was pre-planned and not in response to any immediate danger but as part of an ongoing investigation into allegations of terrorist activities overseas."
The man is being held under Section 58 of the Terrorism Act 2000, that states, "a person commits an offence if he collects or makes a record of information of a kind likely to be useful to a person committing or preparing an act of terrorism, or possesses a document or record containing information of that kind."
Security across the UK remains tight due to the ongoing terror threat following recent attacks in Berlin, Istanbul and other locations across the world.

Counter Terrorism Command have made a number of arrests at Heathrow, the world's busiest airport — detaining both incoming and outgoing passengers.
In June 2016 a 29-year-old man was arrested on suspicion of terrorism offences as he prepared to board a flight to Saudi Arabia.