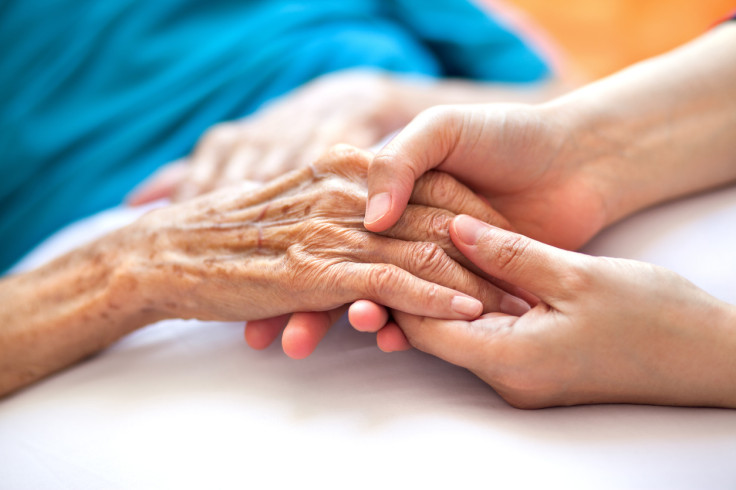 There must be an end to the practice of splitting up couples if one or both of them has to be moved to a care home, the UK's most senior family judge has said.
Sir James Munby said he was outraged at the "inhumanity" of social workers refusing to allow elderly vulnerable couples to stay together in their homes on safety grounds.
Being forced apart could prove fatal, he added.
"We do know that people die from what colloquially we call a broken heart," said Munby.
"It is very striking. One reads cases where one spouse, after a 60 or 50-year marriage, has died and the other dies two days later.
"That is not chance or coincidence, I suspect," he told the Association of Directors of Adult Social Services (Adass) in Stafford.
Social workers should look at whether separating elderly couples or moving them from their home was wrong, he continued. Safety was not the only factor to be considered.
"Does it accord with the ordinary concept of humanity, empathy, decency? If it does, all right. If it doesn't, you need to go back and ask yourself whether it is justifiable."
A study published in the journal JAMA Internal Medicine found that the risk of a heart attack or stroke in the month after a loved one died was two times higher than those who had not suffered a bereavement.
Munby has been president of the High Court's family division since 2013 and is retiring next year. He said that social care workers should recognise that some elderly people would rather be happy than safe.
"It is no good just saying most people would prefer to live longer in nice new accommodation without breaking their neck; some people would not," he said, according to the Telegraph.
Earlier in 2017, Leicester couple Wilf and Vera Russell died four minutes apart after 71 years of marriage.
Caroline Abrahams, charity director at Age UK, said: "In some cases partners may have different care needs but except in rare situations couples who want to stay together should be allowed to so."