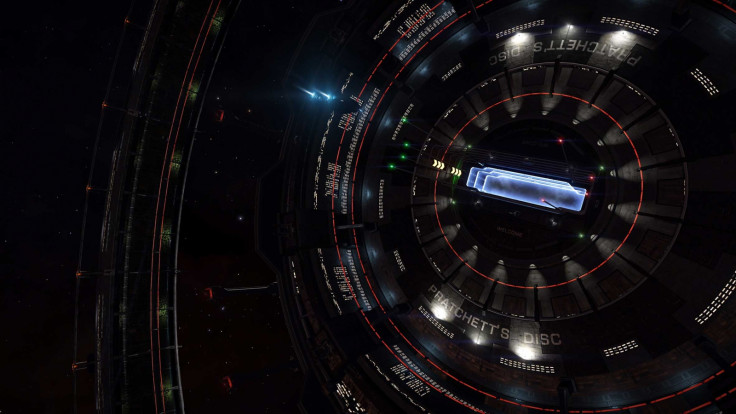 The multiplayer space adventure and combat simulator Elite: Dangerous will be available to Xbox One owners on 6 October. This version will be the game's full edition.
Frontier Developments, the game's developer, said in a recent Reddit Ask-Me-Anything (AMA) session that players would not be able to carry over modules/ships accumulated in the Early Access (initial preview) version. However, players will receive in-game cash equivalent of accumulated items in the preview version when they play the full version.
Loyalists of Elite: Dangerous who bought the game's early preview will also receive exclusive rewards when they buy the final version. Frontier has not revealed pricing. Currently the Preview is available in the UK for £25 on the Xbox Store.
Recently, Frontier Developments added a tribute to late author Terry Pratchett to their space exploration simulation. The creator of the Discworld fantasy series died on 12 March after a lengthy battle with Alzheimer's disease. A new space port called Pratchett's Disc was added to the PC version of the game.
Elite Dangerous: Horizons
Elite Dangerous: Horizons is a new season of major gameplay expansions for Elite Dangerous, beginning with Planetary Landings across the Elite Dangerous galaxy. Elite Dangerous: Horizons introduces new features and gameplay as the season continues into 2016. The game's trailer can be viewed here.