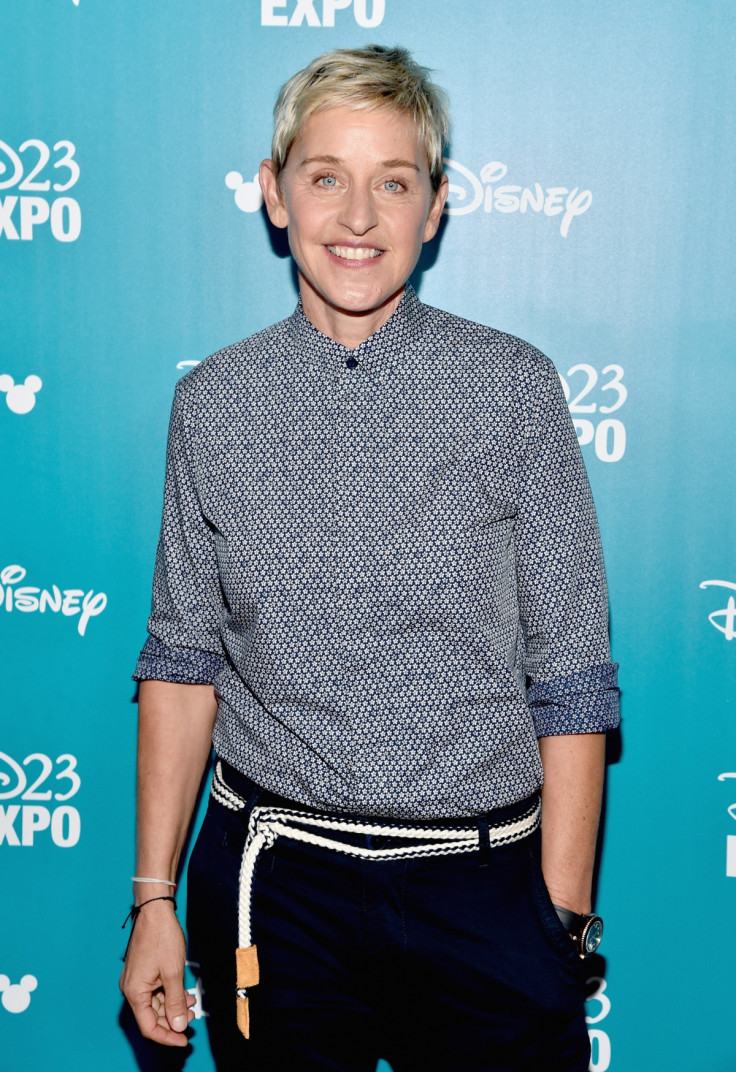 Ellen DeGeneres found herself at the centre of a Twitter controversy after she posted a photoshopped meme of Usain Bolt on Monday, 15 August. Twitter users slammed her for the alleged racist picture where the chat show host appeared to be perched on the back of the Jamaican sprinter.
After being targeted with furious tweets and counter-comments on the micro-blogging site, the 58-year-old comedian took to the same social media platform to defend herself against the racist accusations.
"I am highly aware of the racism that exists in our country," DeGeneres wrote on Tuesday adding, "It is the furthest thing from who I am."
The controversial picture in question – featuring the American TV personality on the back of Bolt – was posted after the champion runner went on to win gold in the men's 100m competition at the Rio 2016 Olympics.
Even the original image, which showed Bolt turning back and smiling as he is about to finish first in the event, went viral on the Internet. DeGeneres had captioned the original post that fuelled a Twitter rage as, "This is how I'm running errands from now on."
While, the comedian-cum-actress is known to entertain her followers with such cheeky posts, her take on Bolt's victory didn't go down well with the fans of the sprinter. "@TheEllenShow so the first thing that pops in your head when looking at this pic is 'Oh let me jump onto his back like he's a common mule'?" a Twitter user wrote referring to DeGeneres's meme.
Another user slammed the TV personality saying, "@TheEllenShowdespite its intentions this pic has ugly connotations comin from a rich white lady."
Some had mixed reaction to the post as one Twitter user wrote, "@BryanIsTheKing @TheEllenShow @usainbolt If I ignored US history & current climate of police lynching us, this "joke" would be hilarious."
However, Bolt seemed unbothered by the funny meme as he retweeted the picture shared by DeGeneres.