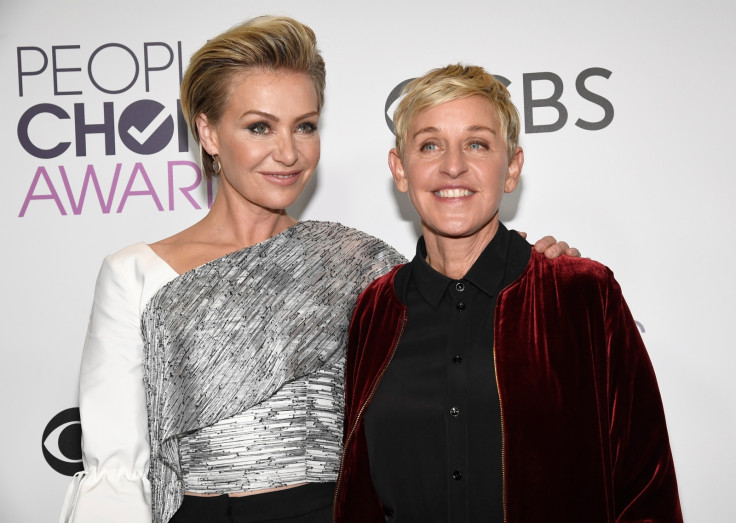 It's been 20 years since Ellen DeGeneres came out of the closet and announced to the world that she is gay. However, from that point, her journey in the entertainment industry was a difficult one and she had to endure a lot of bullying.
"The bullying I endured [in Hollywood] after I came out made up for the lack of it during my childhood," she told Good Housekeeping as she graced their cover story.
Soon after her coming out, her popular sitcom The Puppy Episode was pulled off air and she was left jobless. The sudden rejection by the industry, her fans and society drove her into severe depression. DeGeneres explains her situation as being very "scary and lonely".
"I moved out of L.A., went into a severe depression, started seeing a therapist and had to go on antidepressants for the first time in my life," she told the magazine. "It was scary and lonely. All I'd known for 30 years was work and all of a sudden I had nothing. Plus, I was mad. It didn't feel fair — I was the same person everyone had always known."
But the comedienne bounced back like never before and went on to become an A-List Hollywood personality and won multiple daytime Grammys for her talk show The Ellen DeGeneres Show. The 59-year-old Finding Dory voice-over artist has forgiven everyone who rejected her after her revelation that she was a lesbian and insists that it has helped her grow to be a better person.
"Anger and aggression weaken you because they take so much energy to hold in place. But kindness is a strength [that] makes you more serene," she explained.
Degeneres is happily married to Australian actress Portia de Rossi for the past nine years and the two will celebrate their anniversary on 16 August.