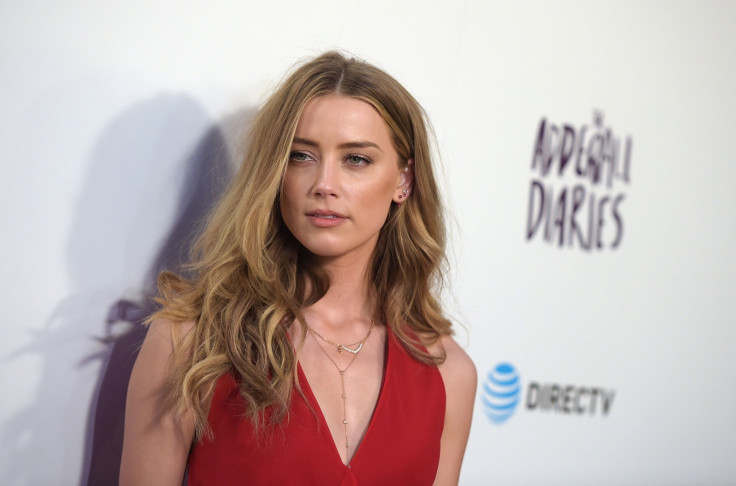 Amber Heard is not known for flaunting her figure on social media platforms. However, the Justice League star surprised her fans by posting a racy snap of hers on Instagram on Monday (11 September).
The Rum Diary star sent her fans into a frenzy by going topless in a picture that she shared from her vacation in Bali. Wearing a tiny black underwear and a white large hat, the 31-year-old actress is seen exposing her bare back and bum while stepping out of a swimming pool.
"When in Bali..." she wrote alongside the image she shared with her fans on the photo-and-video sharing application.
The snap has garnered more than 51,000 likes in a short time, with many of her fans going gaga over the photo, and calling her "queen" and "gorgeous".
"Legit queen of Atlantis! I hope you're having a good time with raquel ," a fan commented.
"Please turn around... hahahaha," a fan joked.
Some of her fans even said that her former husband Johnny Depp and ex-boyfriend Elon Musk are the real losers for parting ways with the actress.
"Johnny Depp you really slipped when you let this one out of your hands," a fan said.
Another fan added, "Elon's loss!!!"
After a bitter divorce battle with Depp, Heard dated Musk but their romance came to a sudden end last month.
Heard and Musk released a joint statement in the wake of their split. The former couple at the time said they were still amicable even though they had ended their relationship.
Their romance did not work out because the two weren't able to see each other as much as they hoped for, with them having a really tough staying miles away from each other.
"People occasionally send out speculation, which has no basis in fact, without our knowledge, believing that that they have our best interests in mind. Sometimes, other agendas are at work. It can get a little weird... However, we would like to state directly that we have the utmost respect for one another, and it would be troubling if anyone had the impression that we thought otherwise," the statement read.
It continued, "As a closing note, it is worth bearing in mind that events are always amplified and dramatized in a high profile relationship, whether the people involved like it or not (and we definitely don't). The reality is that this is just a normal relationship with a giant magnifying glass applied."