He infamously berated Madonna for her singing talents or lack thereof and now Sir Elton John has taken aim at Janet Jackson. In a candid interview with Rolling Stone magazine, the Candle In The Wind crooner accuses Jackson, 49, of lip-syncing during her live performances and slams the media for treating celebrities like "royalty".
John, 68, addresses his previously long-standing feud with queen of pop Madonna whom he once described as a "fairground stripper" and admits he pushed the boundaries in his public criticism of the singer. He told the magazine: "I say what I feel. I probably went too far with Madonna, and I got very personal and I wrote her – she was very gracious.
"You know, f*****g music magazines writing a review of Janet Jackson saying, 'This is the greatest show! Four and a half stars!' It's f*****g lip-synced! Hello! That's not a show! I'd rather go and see a drag queen. F**k off." Jackson returned to music in 2015 with a brand new album titled Unbreakable and an accompanying tour however she was forced to postpone and reschedule dates on the jaunt to undergo surgery.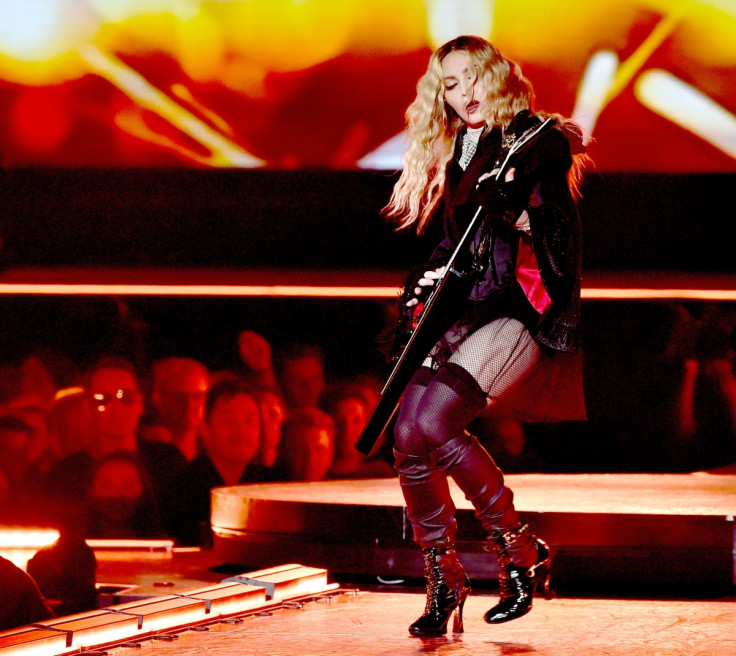 John apologised to Madonna, 57, in 2013 after a decade of the musicians publicly feuding. Explaining how they buried the hatchet, he told Extra at the time: "We were in a restaurant in France in the summertime. [Madonna] came in, and I sent over a note. She was very gracious. I apologised profusely because what I said should never have appeared in public."
Criticising her singing, John had previously told Australian News and Current Affairs: "She's such a nightmare. Sorry, her career is over. Her tour has been a disaster and it couldn't happen to a bigger ****. She looks like a f***ing fairground stripper."
In his new interview, John mused on celebrity culture and the difference in press coverage between the US and UK, saying: "Americans sort of think of their stars as royalty and give them an easy ride. Elvis Presley would never have happened in England because he wouldn't have been able to hide away. Michael Jackson, Anna Nicole Smith – the British are so 'Oh, get a f*****g grip'. They're so hard on you. If Brian Wilson had lived in England, he wouldn't have had a [disgraced guru] Dr Eugene Landy to deal with."