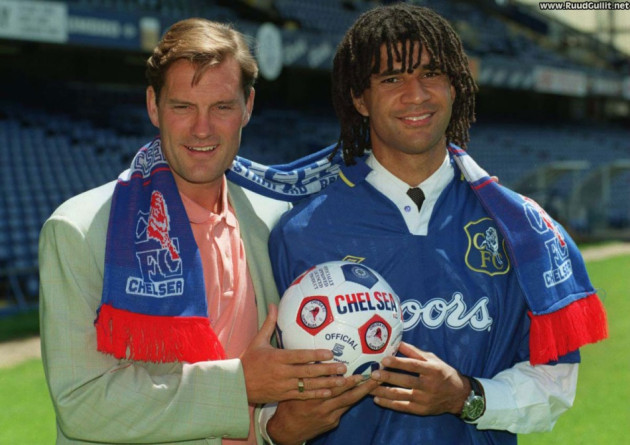 Former Dutch international Ruud Gullit has spoken out strongly over the issue of racism in football. The 50-year-old former striker commented on the incidents of racism and violence during England U21's game in Serbia and, in particular, on the red card shown to Sunderland defender Danny Rose in the aftermath of the incident.
"I demand to know if UEFA are really going to sanction Danny Rose. The boy's reaction to kick the ball away was a very innocent and ­understandable reaction. An ­obvious one under the circumstances," Gullit raged, adding, "The Turkish referee Huseyin Gocek gave Rose a red card. Can anyone explain what else Danny could have done?"
Rose, 22, was shown the red after reacting (kicking the ball into the crowd) to alleged racial insults in a play-off for the UEFA European Under-21 Championships to be held in Israel next year. England beat Serbia 1-0 on the night, to go through 2-0 on aggregate.
"There was a lot of racist abuse out there from the stands and a lot going on after the game. There were also stones, coins and seats getting thrown at us," the England U21 captain, Liverpool's Jordan Henderson, said after the game, adding, "I didn't understand why Danny Rose was sent off at the end."
"I know what should have happened. The game should have been stopped as soon as the crowd made their racist chants and noises. Games must be stopped when this kind of racism ­­towards black players ­occurs. It's a cancer which is ­growing bigger..." Gullit stated. "For this reason I demand to know what UEFA is going to do now against the terrible ­behaviour of the Serbs. Before Euro 2012 we saw how UEFA announced a list of severe sanctions for racism. Now all those sanctions have ­apparently been thrown ­overboard."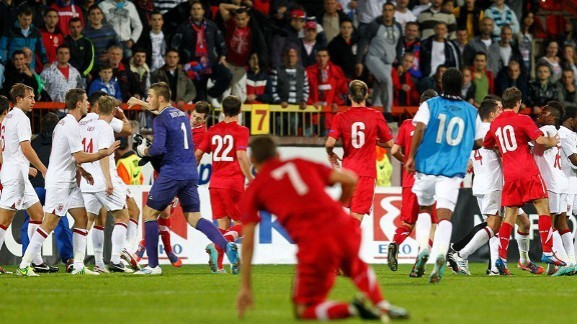 Officially, UEFA has charged both Serbian and England FAs over the incident; the former for charges of racism and the latter for its players' "improper conduct". The official statement reads:
"UEFA has opened disciplinary proceedings against both the Football Association of Serbia (FSS) and England's Football Association (FA)... Regarding alleged racist chanting, UEFA will instigate proceedings against the FSS over the misconduct of their supporters during and at the end of the match.... UEFA will also commence proceedings against the FA for the improper conduct of the England players at the end of the match."
The inquiry has been set for 22 November.
Gullit won three Serie A titles and two European Cups (as the Champions League was called back then) with AC Milan between 1988 and 1995, and played for Chelsea between 1995 and 1998, winning the FA Cup in 1997, as the Blues' player/manager. The Dutchman also won the 1987 Ballon d'Or and the 1988 European Championship with Holland.