One hundred people have been indicted in connection with a fentanyl, heroin and cocaine trafficking ring allegedly responsible for selling enough drugs to kill almost 1.5m people.
Among the indicted are two men charged with assault for allegedly exposing a police officer to copious amounts of fentanyl, which caused him to go into overdose as he searched their car.
Fentanyl and its analogues are synthetic opioids 50-10,000 times stronger than street heroin currently driving a US drugs death epidemic into unchartered territory.
The street gang at the centre of the alleged ring go by known as "Down the Way" – four of its ringleaders are among those indicted.
Ohio Attorney General Mike DeWine detailed his findings at a press conference on 7 November using visual aids to underline the extent of the alleged drug trafficking operation.
DeWine claimed that 700 grams of fentanyl and 21 grams of carfentanyl, an elephant tranquiliser, had made their way into the state since 2014 – combined they produced enough fatal doses to kill 1.4m people.
"The amount of fentanyl and carfentanil that this drug trafficking organisation allegedly brought to this area was enough to kill every single person in Columbiana County, plus every man, woman, and child in 11 other nearby counties," he said.
The 756-count indictment laid down by the lawman was the result of Operation Big Oak – a long term probe into the narcotics trade in Ohio. Police are now going door to door arresting many of the the suspects.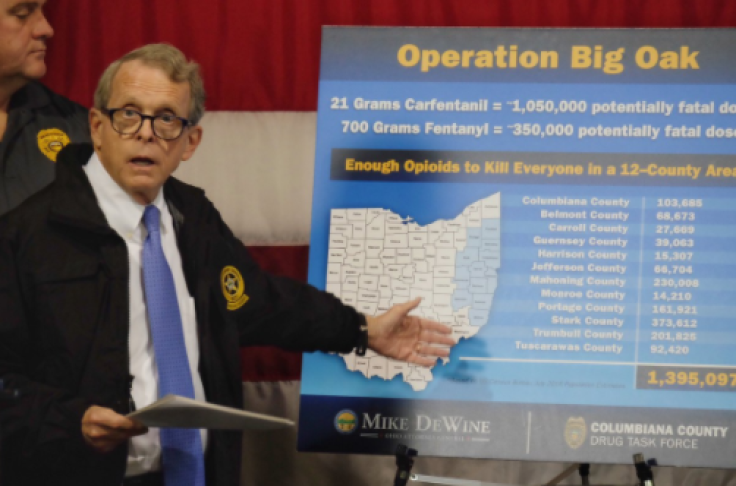 Among the accused are two men allegedly stopped in a car containing masses of fentanyl that was searched by East Liverpool police in May.
The incident made global news when Officer Chris Green went into overdose after allegedly brushing some of the deadly powder off his shirt (since, that version of events has been contested by a number of experts who think it is more likely he accidentally ingested a small amount).
Either way, Green had to be revived with four shots of naloxone – a medicine that reverses the effects of opioid overdoses. DeWine said: "During the course of this investigation, an East Liverpool officer came in contact with a small amount of fentanyl and nearly died. That is how dangerous these drugs are, and that is why those charged as part of this investigation must be held accountable."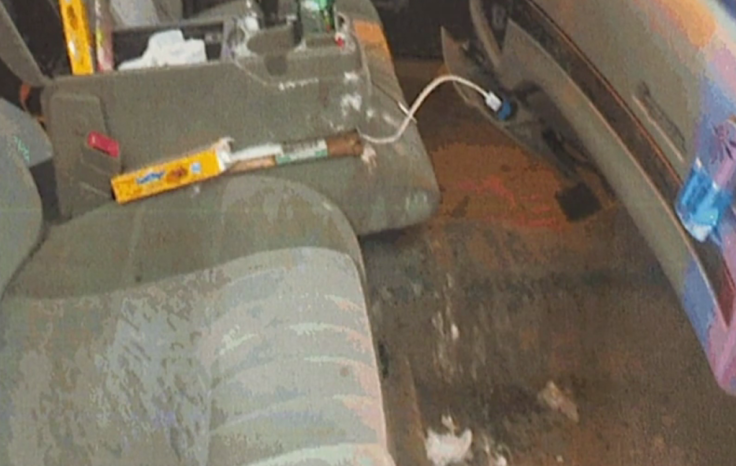 In total, the 756-count indictment lists one or more of the following charges: engaging in a pattern of corrupt activity, participating in a criminal gang, aggravated trafficking in drugs (fentanyl, carfentanil, or oxycodone), aggravated trafficking in heroin, trafficking in heroin, trafficking in heroin in the vicinity of a school, aggravated trafficking in cocaine, trafficking in cocaine, attempted trafficking in cocaine, trafficking in the vicinity of a juvenile, trafficking in marijuana, assault, corrupting another with drugs, having weapons under disability, permitting drug abuse, tampering with evidence, possession of cocaine, aggravated possession of drugs.