Entire force at Portugal police station charged over alleged 'cruel treatment' of black men
Eighteen police officers were accused of gravely abusing their powers by unlawfully detaining six Africans.
The entire force at a police station in Portugal has been charged with alleged detention and torture of six African men, who were reportedly attempting to protest against another man's arrest.
Eighteen officers at the Alfragide police station, northwest of the Portuguese capital Lisbon, will face trial for "torture and other cruel, degrading and inhuman treatment" as well as other charges, prosecutors said on Tuesday (11 July).
The men, aged between 23 and 25 at that time, were reportedly unlawfully detained. The prosecutors claimed the detentions were motivated by racism. The police officials gravely abused their powers and violated their duties, media reports cited the prosecutor's office as saying.
The incident dates back to February 2015 when five of the African men went to the police station to protest against the "arbitrary and violent" detention of one of their friends, who reportedly clashed with police in the neighbourhood.
The Cova da Moura area, just a few minutes away from Lisbon, is known for its large population of immigrants from the African northwest coast of Cape Verde, a former Portuguese colony.
The five men were also detained along with their friend for 48 hours and were "humiliated", local newspaper Diario de Noticias reported, citing the conclusions of a judicial investigation.
The families of the six men filed complaints against the 18 police officials after their sons were eventually cleared of charges of resisting arrest and assault. Acting on the complaints, a joint investigation was launched into the incident.
At that time, the officers reportedly defended detaining the men, saying the youngsters had tried to barge into the police station in an attempt to free their friend.
However, the men and other witnesses contradicted that claim.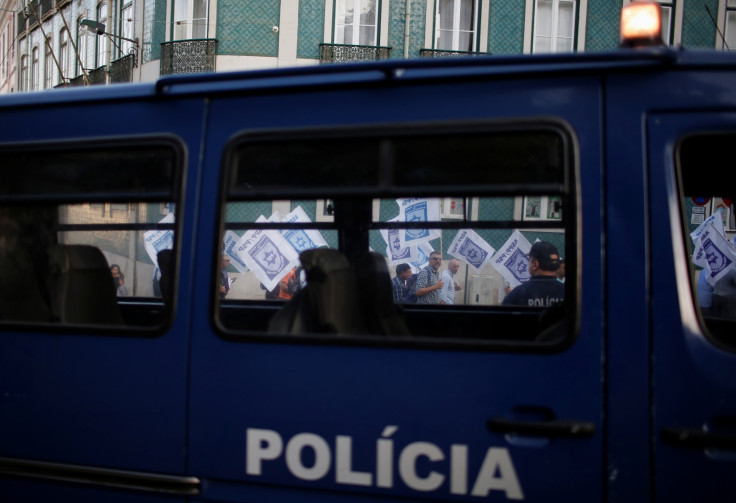 The prosecutors said the victims suffered "tremendous physical and psychological violence", and accused the officers of being motivated "by feelings of xenophobia, hate and racial discrimination", the local daily added.
Police on Tuesday (11 July) said two of their officers had already faced disciplinary sanctions.
© Copyright IBTimes 2023. All rights reserved.