Entourage, the film spin-off of the long-running television show finally hits cinemas today (19 June) and in the four years that the show has been off the air, chances are you've completely forgotten where Vince, E, Johnny, Turtle and Ari ended up.
Lucky for you, IBTimes UK has put together a refresher of all things TV show Entourage to jog your memories before you go to see the film on the big screen this weekend...
Season one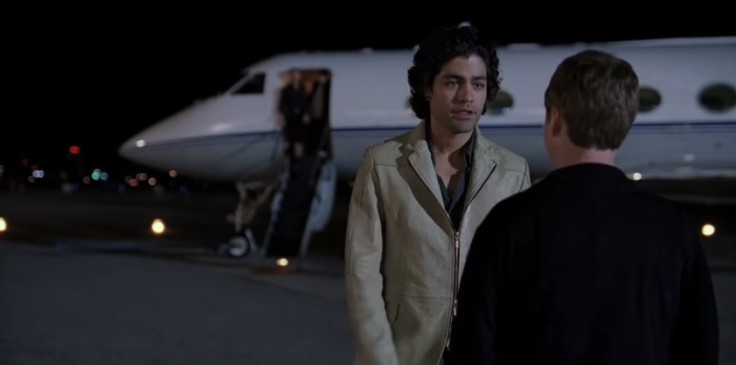 The first season centres around aspiring actor Vincent Chase and his journey to stardom as he begins to earn himself a growing celebrity status after the release of his first major film, Head On. As Vince becomes more successful, his older half-brother Johnny, who is also trying to make it in Hollywood, is having a hard time accepting his younger sibling's new found fame.
Vince's best friend E and his agent Ari often fall out throughout the season as despite both stating they want what's best for Vince, they often differ on how best to accomplish this.
Meanwhile, Vince's driver and friend Turtle struggles with his increasing work life due to his laziness and ends up frequently using marijuana, adopting the status of being the group's token pothead.
Halfway through the season, it is decided that Vince's next project will be independent film Queens Boulevard, which will see him working with director Billy Walsh (Rhys Coiro), who immediately clashes with E, who has just started dating Ari's assistant Emily (Samaire Armstrong).
Eventually, as Billy and E's issues with one another are settled, the season finishes with the crew leaving for New York to start on production, with E having become Vince's official – and, most importantly, paid – manager.
Season two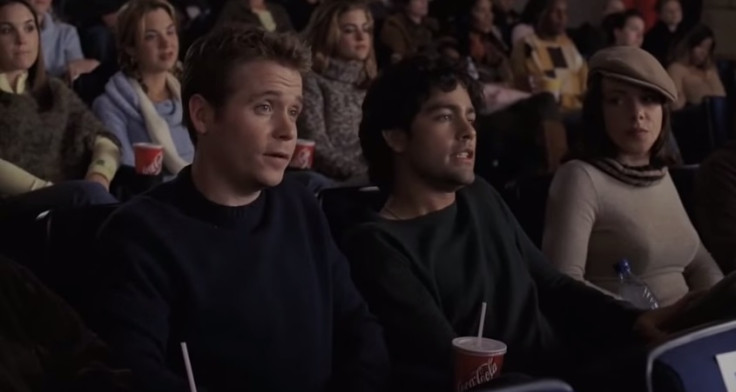 Vince gears up for his proposed role in the big screen adaptation of Aquaman, playing the hero the film is named after. As Ari struggles to close the deal on the contract with director James Cameron, an annoyed Vince takes matters into his hands and eventually manages to convince him that he's right for the part.
However, Vince's problems persist when his female co-star turns out to be his ex-girlfriend Mandy Moore, who he still has feelings for but she's engaged to someone else. The former couple end up reigniting their romance when Mandy's engagement shows signs of complications but the female star later returns to her fiancé causing Vince to have to find the strength to finish the movie on his own.
As Vince is propelled even further into the limelight, his C-list sibling fights to become a star, even contemplating getting calf augmentation to improve his looks and Turtle starts a better-paid job on the side – managing rapper Saigon.
Meanwhile, Ari quarrels with his boss and partner Terrance McQuewick, as he starts to notice he's trying to steal Vince away from him in terms of representation. Towards the climax of the season, their conflict reaches an explosive end when McQuewick fires Ari from the agency after it becomes public knowledge that he was plotting against his boss.
Afterwards, E starts dating McQuewick's daughter, Sloan, and Johnny gets dropped by his agent due to his association with Ari.
Season three – part one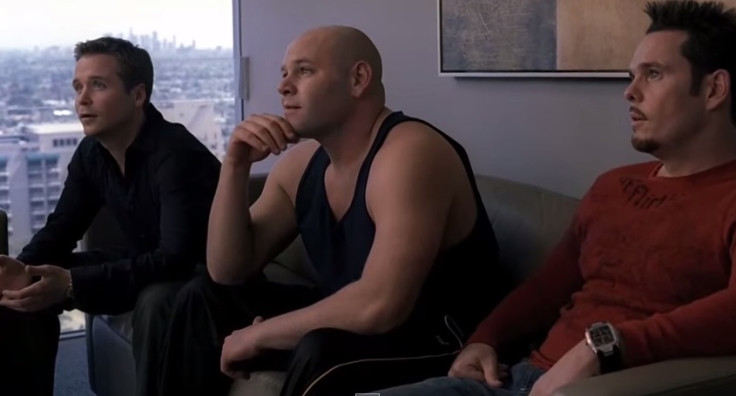 The Aquaman plot continues into the third season as the film premieres and soon becomes a huge hit, earning itself the title of the highest-grossing opening weekend in movie history. Riding high doesn't last for long, though, as Vince learns a dream project of his – a film about the life of wealthy Colombian drug lord Pablo Escobar – coincides with proposed plans for Aquaman 2, resulting in him starring in neither film and being sacked from Warner Brothers.
The relationship between Sloan and E hits a rocky patch when they engage in a threesome with one of Sloan's friends Tori (Malin Akerman), a woman who E later reveals he is attracted to, and tensions rise even further when E is confronted by Sloan's stalker, Seth Green.
During this time, Johnny manages to land his big break when he's cast in new TV series Five Towns, while Turtle's management career ends abruptly after he is forcefully bought out by Saigon's original manager.
Having started up a successful new agency with the help of Barbara Miller, Ari finds himself spread thin and begins to neglect Vince's needs as a client. And when the agent fails to secure the actor a part in an upcoming film about the punk band The Ramones, Vince fires him.
Part two
In an attempt to get Vince back, Ari assures the star he can secure him a role in Medellin, the film about Pablo Escobar but Vince's new agent Amanda Daniels (Carla Gugino) simultaneously urges him to take part in a different film. However, he ends up turning down her offer of the picture as they embark on a romantic relationship.
But when he misses out on Medellin yet again, Vince starts to question all of the agents around him and after proving her innocence, an angered Amanda drops him as a client and a boyfriend, sending Vince back to Ari.
He finally bags a role in his dream project when he, Ari and E buy the rights to Medellin. E decides to produce the film while the trio hire Billy Walsh, the director who worked with Vince on Queens Boulevard, to oversee the whole movie.
Later, E moves in with Sloan and Johnny's new show becomes a huge success.
Season four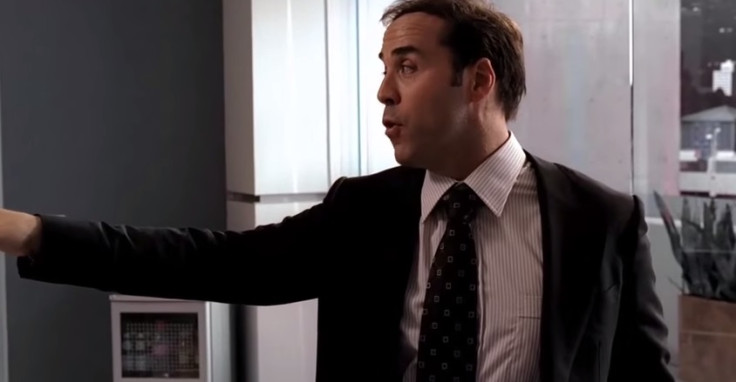 The Medellin project continues but problems arise when E and Billy clash at several stages of the film's production.
After the film's trailer leaks on YouTube, the group sees an opportunity to use the hype surrounding it to negotiate a deal attaching Vince to a new big-budget project. The arrangement unexpectedly goes through, not just down to Vince but on the promise that the "Medellin Dream Team" – involving E as producer and Billy as director – is on board.
It subsequently makes E choose between missing out on a promising career move or working with Billy again – something he vowed he would never do after the conflicts over Medellin.
Meanwhile, Ari struggles with balancing his personal and professional life, including dealing with the relationship troubles of his assistant, Lloyd, the uncertainty of his son being accepted into the private school his daughter already attends and the ongoing conflicts between employees at his agency.
At the end of the season, the group travels to the Cannes Film Festival to promote Vince's latest movie but the movie is panned by critics, with his lead performance seeming to be the worst aspect of it, according to the audiences.
Season five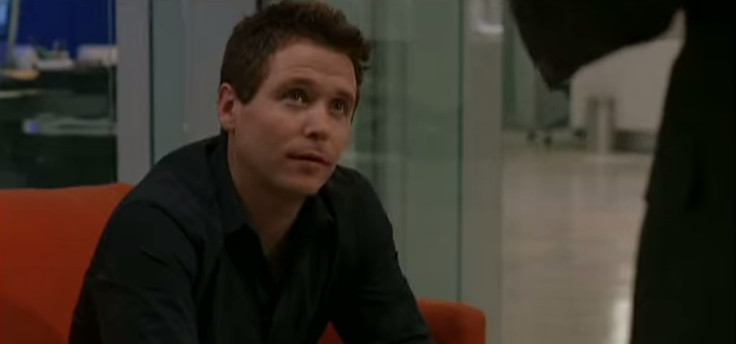 Following the backlash surrounding Medellin, Vince took a long vacation in Mexico with Turtle before returning to California to start working again.
E reads a script given to him by two unknown screenwriters and seeing potential manages to get Edward Norton and Amanda Daniels on board to help; they later call the picture Smoke Jumpers. But when Ari reads the script, he urges E to enter into a bidding war for the film with Vince attached. Amanda participates and makes an offer but the rights are eventually won by highest-bidder Alan Gray, the man who fired Vince from being involved in the Aquaman sequel.
Ari then challenges Alan to a golf match for Vince to have a part in the movie, but loses. Angered, Ari starts up a heated argument, which causes Alan to suffer a fatal heart attack.
At Alan's funeral, Ari takes the opportunity to ask Alan's boss, John Ellis, about giving the role to Vince. Surprising Ari, John asks him instead to take over Alan's existing job within his company but Ari decides to give up the position for Dana Gordon so as not to abandon his existing clients, and ends up bagging Vince the role in Smoke Jumpers.
As the movie begins filming, catastrophic conflicts on set lead Vince to be pulled from the picture and eventually John calls it a day on the movie, cancelling any production plans.
Back in New York City, E tries to land Vince a part in Gus Van Sant's upcoming film, frequently trying to convince the director he is right for the part. When he is rejected for the role, an upset Vince fires E due to the belief that Van Sant was put off by his manager's desperation.
However, Vince later apologises when he learns E's persistence landed him his next upcoming role is in Martin Scorsese's reimagining of the F Scott Fitzgerald novel, The Great Gatsby, and the group returns to Hollywood.
Season six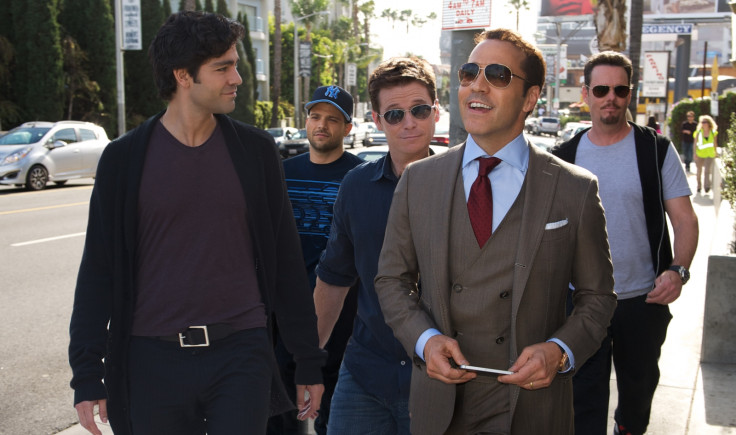 Back to his former A-list status thanks to Gatsby, Vince starts preparing for his next role starring in a biopic about Enzo Ferrari, set to be directed by Frank Darabont. Aside from that, he spends most of the season relaxing due to being left to his own devices by his friends.
Meanwhile, prompted by his now ex-girlfriend Sloan, E moves out on his own. Shutting down his own business for good, he begins working for veteran manager Murray Berenson while also putting up with abuse from Scott Lavin, an associate who resents him being at the company. As he starts a relationship with new neighbour Ashley, E realises he still has feelings for Sloan and sets out to try and win her back.
In the pursuit of fulfilling the dreams of having his own business, Turtle enrols at college. After his brief fling with her in season five, he is still dating actress Jamie Lynn-Sigler and is becoming a celebrity in his own right, by association of her. However, when she is offered a role in New Zealand, she accepts and breaks off their relationship.
Following some conflict between cast and crew on set, Johnny decides he no longer wants to be a part of Five Towns and, with some help from Ari, receives an offer to front his own TV show pending the studio's approval.
Ari, facing trouble at work, is forced to reconcile with old boss McQuewick when he informs him he wants to buy out his agency. Ari accepts and takes it upon himself to fire the agents that he thinks might not fit in in the merger. Ari soon becomes known as one of Hollywood's most powerful agents and promotes his old assistant Lloyd to become an agent too.
As the season ends, Vince and Johnny are seen travelling to Rome to start work on the Ferrari movie, with the expectation that Turtle will meet them there. Only E stays behind in the US, having successfully proposed to Sloan.
Season seven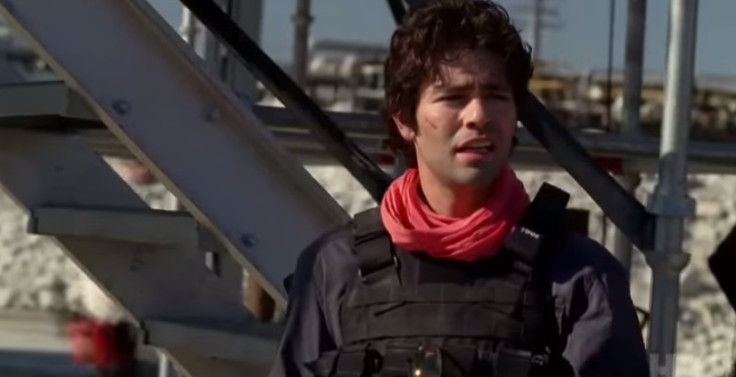 After he walks away from a stunt crash on the set of his next movie The Takeover, totally unharmed, a newly courageous Vince begins to seek out new thrills including sky-diving, buying a motorcycle, taking an excessive amount of Vicodin pills and starting a relationship with porn star Sasha Grey.
He is introduced to a new project entitled Air-Walker by Scott Lavin, much to E's annoyance, but realising they both genuinely want to further Vince's career, the two bury the hatchet. However, this new tolerance is short-lived when E discovers that Scott possibly supplied Vince with some cocaine at a party.
Meanwhile, Sloan's father urges E to sign a pre-nuptial agreement as he believes that after they get married, he will just rely on Sloan's family money, which puts a strain on the engaged couple's relationship.
Through one of the employees at his fledgling car service business, Turtle meets with some people in Mexico who want him to be the face of their new tequila company, Avión which he agrees to and immediately beings promoting the product.
His promotions create a huge demand for it in Southern California, which cannot be met unless the company have a new factory built. Turtle manages to convince Dallas Mavericks owner Mark Cuban to invest in Avión and he offers up the $5m needed to move into large-scale production.
Ari becomes increasingly work-oriented and his overwhelming stress puts a strain on his marriage and his family, with his wife Melissa (aka Mrs Ari) getting tired of his outbursts and skewed priorities, resulting in her telling him she wants them to split up.
Vince's drug problems continue to escalate when Air-Walker director Randall Wallace, suspects him of using while working. When Vince refuses to take a drugs test, Randall quits the project and is later replaced. With him spiralling, his friends stage an intervention but the actor refuses to listen and decides to spend the night partying with Eminem that same night instead.
At the event, Vince starts a fight with the rapper and gets beaten up by him and his security. As he is taken to hospital, officials find cocaine concealed in his jumper.
Season eight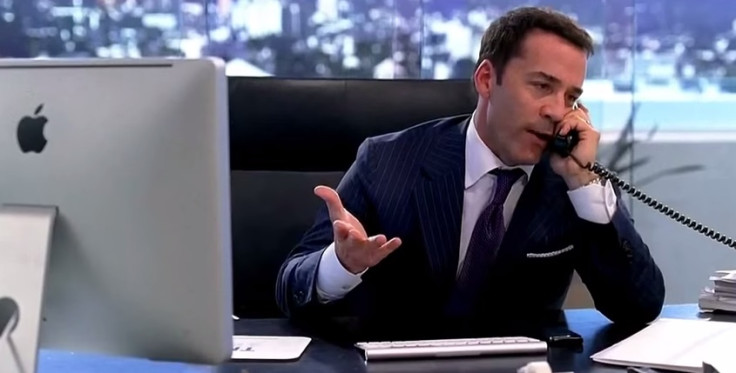 Due to his refusal to sign the pre-nup for their upcoming marriage, E and Sloan have now broken up, and she intends to move to New York. Also, he and Scott have taken over Murray Berenson's agency, creating the Murphy Lavin Group.
And following the breakdown of his marriage, Ari begins seeing Dana Gordon after discovering Melissa is dating chef Bobby Flay. During which time, Turtle burns down part of the house throwing out a marijuana joint, forcing the whole group to live in a hotel for a while.
Vince is now sober after spending three months in rehab and is now ready to work again. He begins writing a script himself for a movie with the help of Billy Walsh who tells him the film would do better if his brother Johnny was cast as the lead and not himself.
Agreeing, Vince manages to convince one of Johnny's old bosses Phil Yagoda (William Fichtner) to produce the TV movie with him, starring his brother, by offering him $100,000 just for his cooperation.
After an interview with Vanity Fair writer Sophia Lear (Alice Eve), Vince is hell-bent on changing her perception of him that he presented during the interview because he's interested in her romantically. She initially declines his invitations to date him, but after some convincing from Turtle and Johnny, she decides to go out with Vince.
In the final episode, Vince announces to the group that he's jetting off to Paris to marry Sophia, while at the same time, E tells them he's quit his job and plans to move to New York City after discovering that Sloan is pregnant. However, Turtle, Johnny and Vince manage to persuade her to reconsider while attending the wedding in France, which she takes them up on. Elsewhere, Ari quits his job for his family and reconciles with Melissa.