Conor McGregor: If Mayweather 'craps his jocks' I'll fight Manny Pacquiao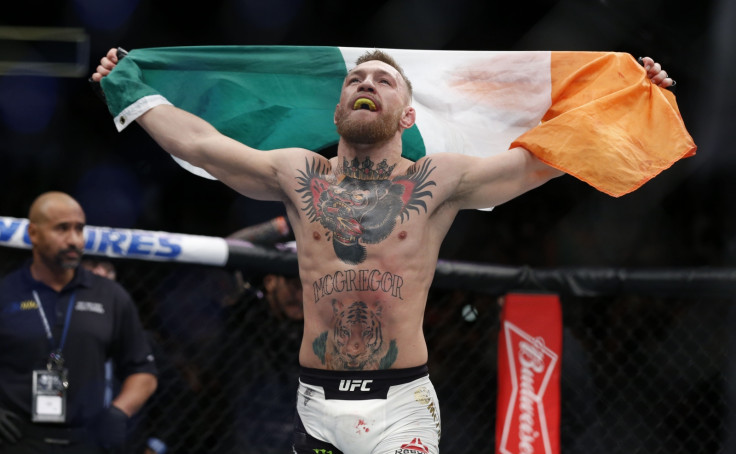 KEY POINTS
McGregor and Mayweather remain locked in talks for a multi-million dollar boxing showdown.
The UFC lightweight champion is demanding $100m for the fight.
He warns he could "pick another boxer like Manny" if things don't work out.
Conor McGregor has threatened to chase a fight with Manny Pacquiao should Floyd Mayweather "crap his jocks" and fail to hold up his end of the deal for the two to meet inside a boxing ring.
Talks over a showdown between the two icons of combat sport continue, with UFC president Dana White recently explaining to Fox Sports he expects McGregor to earn $75m (£58.5m) from a meeting with undefeated five-weight champion Mayweather, who he sees banking a cool $100m (£78.1m).
The Dubliner took exception to those projections, however. $75m would comfortably eclipse McGregor's entire career earnings inside the Octagon, but wrote on Instagram on Thursday: "It's actually 100+ milli if we go by the non-conservative numbers the fight will actually do, and that's not including my endorsements and business ventures."
But McGregor hasn't stopped there. A latest message from the 28-year-old now insists he will have plenty of other options should things not pan out – including one-time Mayweather opponent Pacquiao.
McGregor posted a video sharing some tips for a young fan, along with a message that read: "Here is a reply video I sent one of my protégés who was seeking advice on some boxing-only pad work footage they sent me. I believe you will like it.
"The focus has been solely boxing lately but make no mistakes, the kicking and grappling aspects, and everything else got to do with unlimited free fighting, is still very much present in my thoughts. Floyd may crap his jocks after all and if so I will go back to true fighting or just pick another boxer like Manny or something. But whatever that's another conversation."
Pacquiao's name initially entered the equation in January when he put himself forward to fight the UFC's first ever double champion – provided they meet inside the boxing ring and not the octagon.
UFC chief White later insisted such a fight was next to impossible given his refusal to do business with Pacquiao's promoter Bob Arum. The 84-year-old responded however by offering to take himself out of the picture if it means the fight can happen.
But it would appear McGregor vs Mayweather is still inching its way to becoming a reality, with the former suggesting last month that September is now a realistic date for the two to collide.
© Copyright IBTimes 2023. All rights reserved.