UFC light heavyweight fighter Tyson Pedro (6-0 record in MMA) has revealed he is relishing the return of Jon Jones, who will make his impending return from a one-year suspension in July.
In an exclusive chat, Pedro told IBTimes UK about his future goals in the division. He trains at the Jackson-Wink MMA academy in Albuquerque, New Mexico where Jones – the youngest UFC champion in history – also trains.
"I didn't get the chance to train with him," Pedro said. "I'm hoping that our camps do line up in the future as you can only get better training with the best."
With "Bones" set to return in the second week of July, fans are excited with the possibility of finally seeing the highly anticipated rematch between him and current light heavyweight champion Daniel Cormier.
Dana White recently said that the fight is a possibility for UFC 214 on 29 July and Pedro is anxious to see Jones in action since his last fight in April 2016 and is of the view that the 29-year-old would beat Cormier again.
"I can't wait... He's the best in the division. I'd prefer to see [Cormier] against Jimi [Manuwa] first, though I think DC's wrestling should take care of him. But Jon Jones wins that fight [against Cormier] again," he said.
"I'm sure that [Jones' ring rust] would make a massive difference. I would like to see him have a fight before that but I still think he'll have him."
With Demetrious Johnson's recent win over Wilson Reis – equalling Anderson Silva's record of 10 title defences – there have been debates on who is the "greatest fighter of all time" in the UFC. While some are of the opinion that it is Jones, despite his problems over the years, Pedro said he is not sure if the he can give the 29-year-old that label.
"I wouldn't be able to call that," the Australian revealed. "I'm a massive fan of both Anderson [Silva] and [Demetrious] Johnson. They are all great in their own way."
Pedro's win over Paul Craig at UFC 209 was just his second fight with the company. However, the former Australian Fighting Championship fighter has had quite the stroke of luck when it comes to his ranking. With Ryan Bader departing for Bellator in March, Pedro found himself crack the top 15 of the light heavyweight division.
Anthony "Rumble" Johnson's retirement following his loss to Cormier at UFC 210 coupled with Jan Błachowicz's loss to Patrick Cummins in the same event then saw the 25-year-old move up to 13th place.
Speaking about "Rumble's" performance and subsequent retirement: "I was surprised how Rumble tried to wrestle him [Cormier] but that's the fight game, doesn't matter what you have planned before hand. That's why I always try to train for everything because you never know what your opponent will come at you with."
"I was surprised with the retirement. I can't be too sad though, it helps my ranking."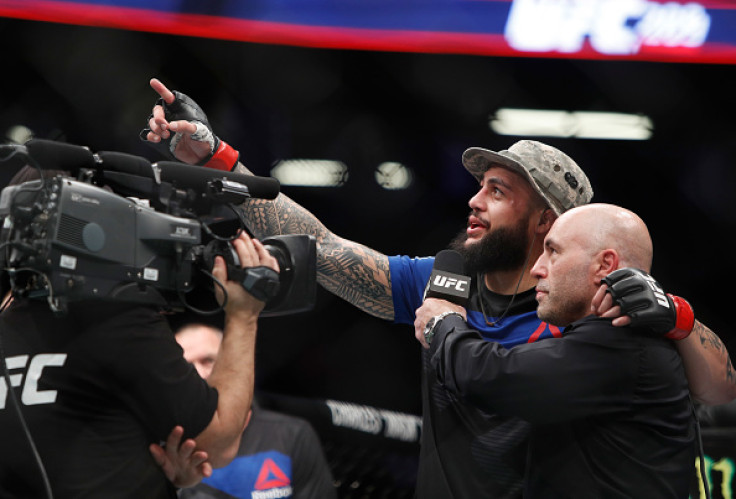 As Pedro slowly climbs up the rankings of the light heavyweight division, one would think his dream opponent would be either Jones or Cormier. However, the Sydney native claims he wants "whoever has the belt" when he is ready for a title shot. But would he be able to fight the champion if it was his fellow Jackson-Wink fighter in Jones?
"Honestly, if he was a long time teammate then no, I've never wanted to fight a teammate," he explained. "Even though I could, I still see combat athletes as the modern day gladiators. You are going out to hurt or finish your opponent."