Erykah Badu sparks Twitter backlash after comments on 'distracting' schoolgirl uniforms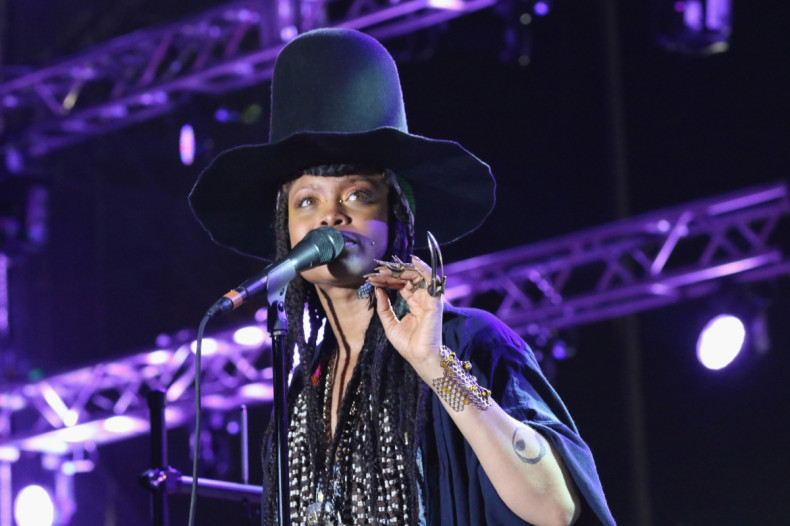 Erykah Badu felt the wrath of Twitter after voicing her opinion on a school in New Zealand's decision to ban female students from wearing "distracting" uniform. The soul singer tweeted that schoolgirls should stop wearing short skirts to avoid attracting sexual attention from other students but many have accused Badu of "perpetuating rape culture".
Responding to the news report about the school's move, Badu, 45, told her Twitter followers she agrees with their views on what they deem to be inappropriate uniform as "young girls are attractive [and] some males are distracted".
She continued: "I agreed because I am aware that we live in a sex l-driven society. It is everyone's, male and female's, responsibility to protect young ladies. One way to protect youth is to remind them we are all sexual in nature and as they grow and develop it is natural to attract men."
The Phone Down singer made it clear she was not blaming the young girls for being "beautiful and attractive" but stated: "Men and women both go thru cycles of arousal."
The singer added: "Men automatically are attracted to women of child-bearing age. I want my daughters to understand this. I want them to be themselves and wear what they like, yet be aware. Not ignore our differences... Males should be taught to be responsible for their actions from childhood. It's not ok to "prey" on young women. But do I think it is unnatural for a heterosexual male 2b attracted to a young woman in a revealing skirt? No. I think it is his nature."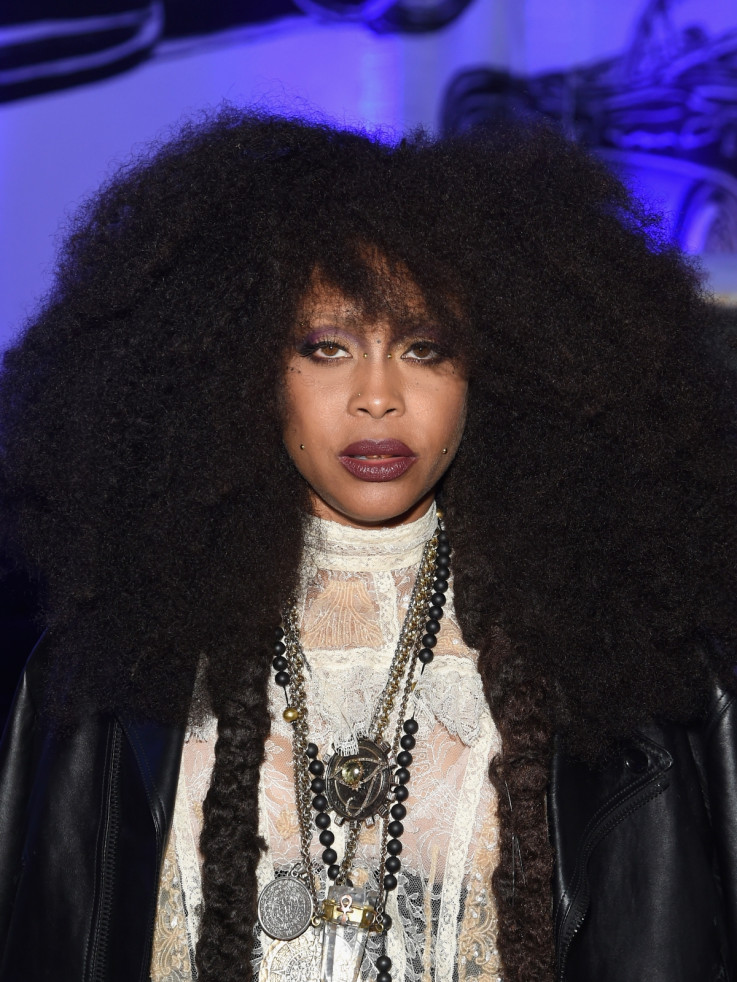 Erykah Badu worked with The Future Project to surprise children at a school in Newark, New Jersey
Jamie McCarthy/Getty
Many were offended with Badu's comments and suggested she was "encouraging" rape culture, with one tweeting: "So disappointed in Erykah Badu. That type of thinking is what encourages rape culture. How about we teach men to learn self control." Another critic weighed in: "Erykah Badu perpetuating rape culture by saying girls should cover up to prevent male distraction is making me want to regurgitate," and another said: "Erykah Badu's trendin for implying men rape because women don't cover up. A rapist (man or woman) will rape whether one is covered up or not."
Badu did receive some support with one playing devil's advocate, commenting: "Erykah Badu's comments regarding rape culture is a reminder that while we all mean well, our words and our thoughts are flawed," and another stating: "I don't know about Erykah Badu perpetuating rape. I thought some of her points were constructive."
Hours before sharing her views on Twitter, footage emerged of Badu surprising students in the cafeteria of a Newark, New Jersey, school as part of a collaboration with The Future Project, an education initiative. The singer can be seen talking with pupils and stealing their food before singing her 1996 classic On & On.
Watch Erykah Badu surprise a Newark, New Jersey school: