Esports to become an official medal event at 2022 Asian Games in China
The 2018 Asian Games will also showcase Esports as a demonstration sport.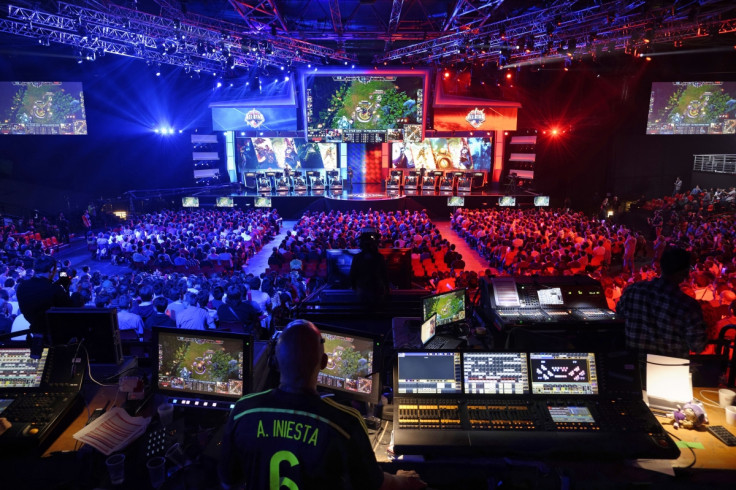 Esports will be included as the official medal sporting programme at the 2022 Asian Games in China's Hangzhou. This would be a major stepping stone for Esports towards becoming a formally recognised global sport and inclusion as an Olympic event.
The Olympic Council of Asia announced a partnership with Chinese e-commerce giant Alibaba's sports wing, Alisports, on Monday to bring Esports to this September's OCA Asian Indoor and Martial Arts Games (AIMAG) in Turkmenistan as a demonstration sport.
The 2018 Asian Games in Jakarta and Palembang, Indonesia will also showcase Esports as a demonstration sport.
The OCA said the decision to make Esports an official medal sport reflects "the rapid development and popularity of this new form of sports participation among the youth."
"The Olympic Council of Asia has constantly been committed to the heritage, development and improvement of Asian sports, and we are extremely pleased about the strategic partnership with Alisports," OCA President Sheikh Ahmad Al Fahad Al Sabah said in a statement. "And we look forward to the forward-thinking concepts of sports by Alisports, who will be helping us with their strength and experience in eSports."
The OCA did not specify the full list of the games that will feature in the Asian Games. However, gamers will compete in Fifa 2017, MOBA (Multiplayer Online Battle Arena) and RTA (Real Time Attack) games in the AIMAG this September.
Recognised by the International Olympic Committee, the Asian Games is seen as the second-biggest multi-sport competition in the world behind the Olympics.
Last year, Alisports invested a whopping $150m (£116m) in South Korea's International Esports Federation which has long sought the inclusion of Esports as an official Olympic sporting event. It also invested $14.5m to organise the World Electronic Sports Games in China's Changzhou province. The event featured around 60,000 players from 120 countries and regions with the winning teams sharing $5.5m in prize money.
"Together we will work on providing the sponsors of the Asian Games with more opportunities and maximizing the market value, so that the OCA enjoys optimum benefits and advantages," Alisports founder and CEO Zhang Dazhong said.
Garnering tens of millions of spectators both online as well as real-world stadiums, competitive digital gaming has exploded in recent years as a popular and financially viable sector. According to market research firm Newzoo, the Esports market generated an estimated $493m (£400m) in 2016 with a global audience of around 320 million people year-on-year growth of over 51.7%. The sector is expected to swell to $696m in 2017 and reach an audience of 385 million.
© Copyright IBTimes 2023. All rights reserved.