The European Union (EU) has voted to extend – by one year – economic sanctions against Zimbabwe's President Robert Mugabe, who is celebrating his 93rd birthday today (21 February).
Western governments began imposing sanctions on Harare in 2001 over allegations of electoral fraud and human rights abuses.
The EU imposed its sanctions in 2002, following Mugabe's controversial land-grabs of white-owned farms along with violence against the main opposition party and human rights activists.
It has since eased measures to encourage political and economic reform in Zimbabwe but it has kept its travel ban and asset freeze on Mugabe and his wife, Grace Mugabe.
During its annual review on 20 February, the EU council adopted a decision extending its restrictive measures against Zimbabwe until 20 February 2018. These restrict travel, freeze assets and prohibit military trade between EU member states and the defence industry, as well as the presidential couple.
The council then voted to partially lift its arms embargo, effectively allowing exports of explosives that are used in civilian mining and infrastructure development.
In an interview this week, Mugabe, the world's oldest ruler, said he hopes President Donald Trump, may reconsider sanctions applied against Zimbabwe.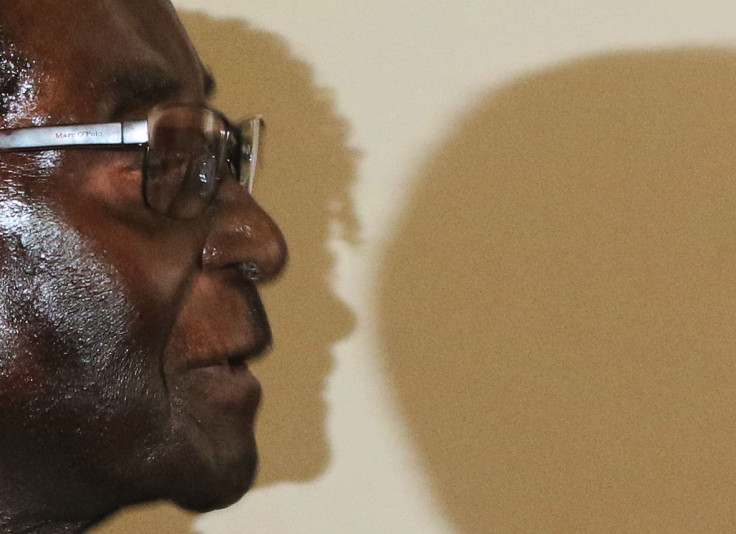 "I do not know. Give him time. Mr Trump may even relook sanctions on Zimbabwe," Mugabe said, in reference to the 2003 targeted sanctions imposed by the US on 98 Zimbabwean individuals and 68 entities – mostly farms and legal entities owned by the 98 individuals.
In a surprise move in October 2016, the US removed Zimbabwean individuals and companies from the sanctions list that were barred from doing business with US companies, but Mugabe and the First Lady remained on the sanctions list.
Mugabe's regime blames international sanctions for the nation's economic woes. "Sanctions crippled our capacity to own our international obligations (debt payment)," Minister Patrick Chinamasa said earlier in July last year.
"Our industry sector collapsed, the formal corporate structure collapsed and it translated itself into informal sector. So we have now a situation where revenue collection from the informal sector is not easy. We need to come up with new policies."