England, Wales and Northern Ireland remain in Europe – but for how much longer? I speak of both the European Championships and the European Union. Scotland sadly failed to make it to the Euro 2016 party but wants to stay in Europe, according to the polls.
While the UK has been gripped by European Referendum fever – perhaps 'fury' is a better word – Europe has been enjoying the football. The vision of Britain that Europe sees through these two prisms paints a confusing picture.
The two sides of the Referendum debate are being led by members of the same party; men who normally agree with each other about everything are now accusing each other of being liars and charlatans. Meanwhile on the football field, the usual UK powerhouse of England has huffed and puffed to limited effect, while the minnows of Wales and Northern Ireland have outperformed their supposed superiors. (Maybe England's underperformance is not so surprising given the 50 years of hurt).
What makes sense in the United Kingdom of Britain and Northern Ireland can be baffling to those outside. Why do England and Northern Ireland have the same national anthem, but Wales use a different one? Northern Ireland and the Republic of Ireland both wear green and seem to share a manager called O'Neill, but some people support both teams and some only one? To deal with the easiest point here, N Ireland's manager is Michael O'Neill while the Republic's is Martin O'Neill. But you can understand the confusion.
Last week I was writing about English (and Russian hooligans) ostracising themselves from Europe, but again this is only part of a confusing picture and I should share the responsibility for oversimplifying it.
That there have been hooligans fighting at Euro 2016 is undeniable. And fighting fans make for dramatic images and outraged stories, but, as I said at the time, this is only a minority. But why should the minority make the news? Anyone in France following their team – and there are hundreds of thousands of fans milling around this lovely country – will have come across English and Russian fans behaving like decent, ordinary human beings on holiday. I have found myself wondering about this word "ordinary". News folk like to think of news being the noteworthy, the extraordinary. A handful of football fans fighting is anything but extraordinary. It is almost to be expected. And it is just a small fraction. Football fans having a nice time and getting along is just a lot less exciting or photogenic.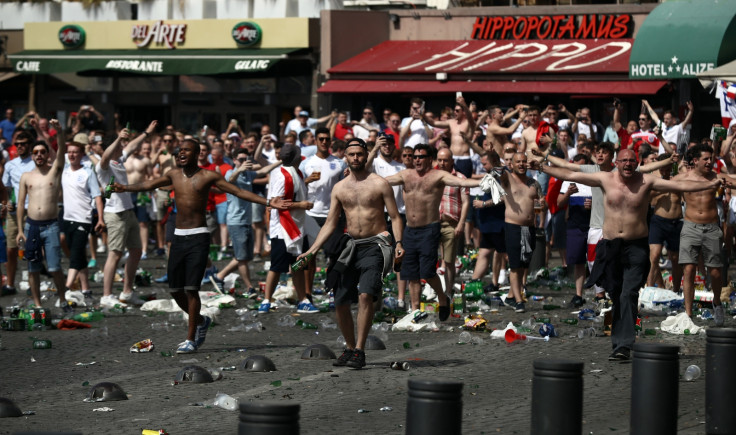 During a few days on the continent for the Euros I saw only happy fans – some perhaps anxious about whether Russian ultras were waiting in ambush somewhere – mixing with supporters of rival nations. In Ypres – over the border in Belgium but just a few miles from Lille and Lens and well worth a visit – the central square was packed with Belgian fans watching their game against Italy on a big screen. England fans visiting the battlefields mingled happily. It is hard to imagine a foreign city that could give more respect and appreciation to the British people. Every single evening at 8pm there is a small and moving ceremony to remember the sacrifice of thousands of British and Commonwealth soldiers who ensured that the town never fell into the hands of the German army in World War One.
The British – and the members of what was then an empire taking in Australia, Canada, New Zealand, India, South Africa, Ireland, all of whom took more than their share of the pain – are given a warm welcome in Albert, the town that lived in the shadow of The Somme, the bloodiest battle of WWI.
And in the small French town of Arques, where we found lodging, French, English and Slovakians happily mingled in the one bar that was open. The Slovakians made for an interesting pan-European message: of the four we met, two live in South Yorkshire and support Doncaster Rovers, while another lives in Eindhoven and speaks English with a Dutch accent. The fourth made a witty comment, in English, to every English person he was introduced to. Imagine that, being able to make a joke in a foreign language. We British tend to take the rest of the world for granted, but there is plenty of evidence that the opposite is not true.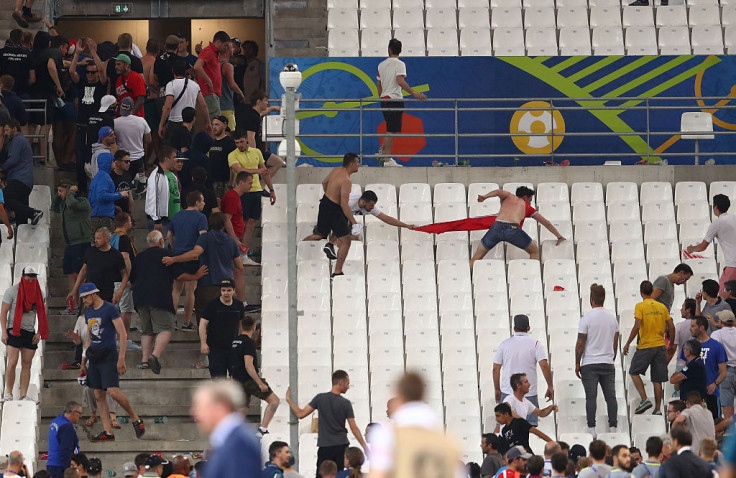 The Russian fans I encountered – the ones who spoke English – were mortified that their country was being tarnished by the hooligans. And the rest of them at the game in Lille were cheerful enough, wearing their funny eastern European headwear.
While broaching mea culpas, I should also add that two weeks ago I wrote that Euro 2016's format would make it bloated and boring. The third-placed rules are baffling to the uninitiated but on the whole the group stage has seen plenty to entertain, with a flurry of dramatic late finishes and see-sawing final group games. And who can deny that countries such as Iceland and Northern Ireland have enriched the experience? Eight per cent of Iceland's entire population have made the trip to France, while the Northern Irish have entertained everyone with their backs to the wall battle against Germany and their endless "Will Grigg's On Fire" song. That the smaller nations have had a chance to reach the crucial knock out stage has kept that excitement alive. And now we are into knock out football, anything is possible. There will be upsets.
The referendum – and how the UK reacts whichever way the vote goes – will be a key moment in our relationship with Europe and the world. As with the European championships, the bigger picture is brighter than the sometimes misleading snapshot.
As one French bar owner said of the influx of fans from Ireland: "Paris has been morose since the attacks. It does us good to see such happy people."
What unites us is so much more than what divides us, and our love of football is just one of the things that brings us together. But to help with Europe's confusion over the United Kingdom's constituent parts: Jonny Evans is Northern Ireland's Gareth Bale. I hope that helps.