FA Chairman Greg Dyke has "serious concerns" about security ahead of the upcoming England versus Wales Euro 2016 match after an enquiry into the violence that blighted the Three Lions' first game continues.
The two sides will play in Lens on Thursday 16 June after England's previous Group B game against Russia was marred by violence on the streets of Marseille and inside the Stade Velodrome.
But Dyke hit back at UEFA at the "unacceptable" stewarding at the Russia match that allowed its fans to jump over a parting fence and attack England supporters. Dyke said that the French authorities had "insufficient segregation" and criticised at how some Russian fans were allowed to bring flares and fireworks into the stadium.
Dyke added that he was confused as to why the English FA, as well as the Russian FA, were threatened with expulsion from Euro 2016. England faces no official charges but the Russians are charged with crowd disturbances, racist behaviour and setting off fireworks.
"We take seriously your suggestion of sanctions," said Dyke in his letter to UEFA boss Theodore Theodoridis. "In your letter, you call them 'additional' sanctions but The FA is not under any charge as it stands from UEFA's disciplinary bodies. Again, this is an important distinction.
"The implication is that English fans were in part responsible for the terrible incidents at the end of the match with Russia. This is contradicted both by the video evidence and by the fact your independent disciplinary bodies have only instigated sanctions against the Russian Football Union."
Marseille's Velodrome Stadium played host to the first England fixture of the tournament with fears of more shocking scenes as England fans head to Lille where they will play Wales on Thursday. The day before Russia play Slovakia in the same city.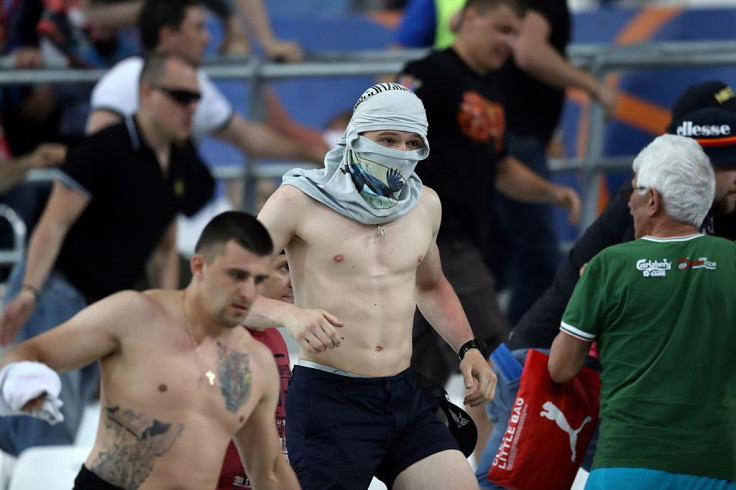 It comes as news that one England fan is still in a coma after being reportedly beaten with an iron bar by a mob of Russian football hooligans. Andrew Bache, 51, was given emergency CPR after being attacked and left for dead in the streets of Marseilles ahead of the Euro 2016 fixture which ended 1-1.
UK Home Secretary Theresa May declared that the English hooligans who took part in three days of trouble had "let their nation down" and carried out a "disservice to all genuine England fans", in a speech in the House of Commons on Monday 13 June.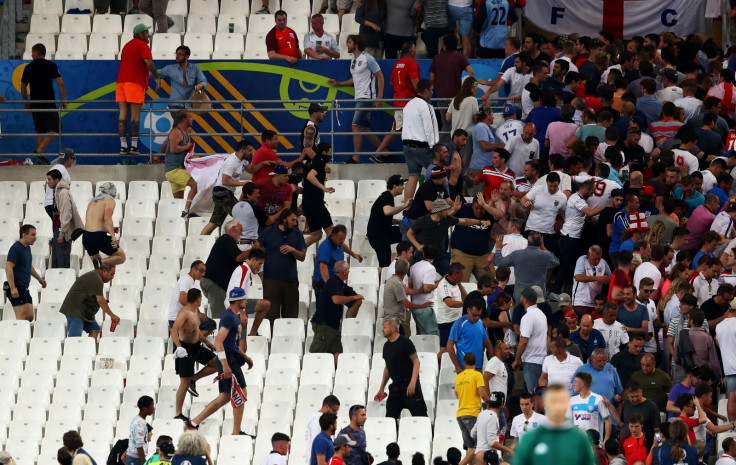 French prosecutors have said that they believe 150 "ultra-violent" Russian football hooligans were behind much of the violence that erupted ahead of the match with England. Most of the 35 people injured in the four days of fighting were English with four still said to be in a serious condition.
Dyke said: "We believe the stewarding arrangements in place were unacceptable. Supporters were able to get in with fireworks and flares, and then let them off, and there was insufficient segregation between the Russian and English fans, particularly given the events of the previous two days.
"Having said that, let me be clear, we join you in condemning the horrible scenes in Marseille away from the stadium on Thursday, Friday and match day. A minority of English fans were clearly involved in some of those incidents and that is extremely disappointing to us all, but please also recognise that tens of thousands have behaved in a positive way."