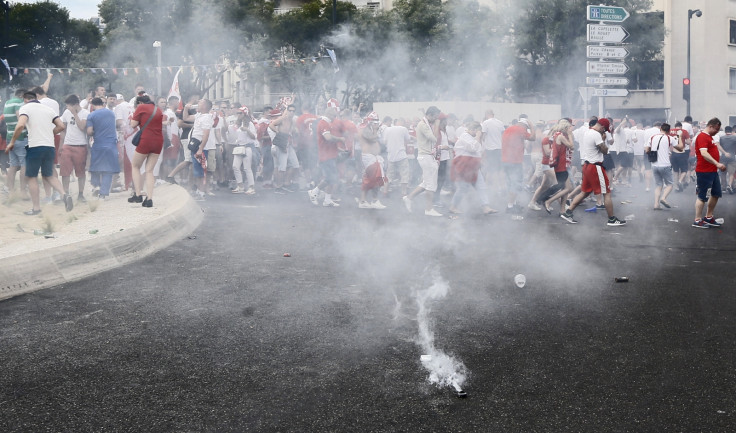 French police fired tear gas and used their batons to break up fights between rival Poland football fans in Marseille on Tuesday (21 June) as tens of thousands gathered ahead of their Euro 2016 match with Ukraine.
Minor clashes erupted in the city's Old Port district, where thousands of Poland supporters had been drinking, singing and letting off flares.
A police official said the fights involved rival groups of hooligan Poland fans as they awaited their team's match with Ukraine at 6pm local time in the Stade Velodrome.
The unrest was soon quelled by riot police and plain clothes officers, who were seen to make several arrests.
The opening days of the tournament had seen Marseille marred by the worst violence to hit an international football tournament since the 1998 World Cup, when Russia, England and local fans clashed.
French police later said a group of about 150 highly organised Russian Ultras who attacked England fans were largely to blame for the violence.
Supporters from several other countries have been involved in violence during the tournament. This includes Hungary, whose fans clashed with police inside the Stade Velodrome stadium in Marseille during their team's match with Iceland on Saturday (18 June).
The incident occurred less than 24 hours after Croatia and the Czech's Republic's game in St Etienne was halted due to crowd disturbance. On that occasion, Croatian fans were seen fighting among themselves, while a number of flares were also thrown on to the pitch.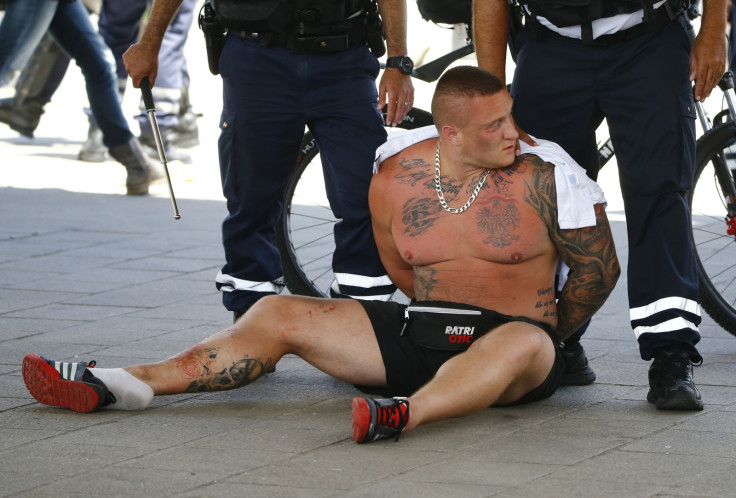 France's interior minister said on Monday 557 "violent supporters" have been arrested during the tournament, with 344 held by police.
Bernard Cazeneuve told Associated Press some had been already been convicted and given "very firm prison sentences". The French government said 21 fans had been sent to jail and another six given suspended prison sentences. A further 25 supporters had been deported.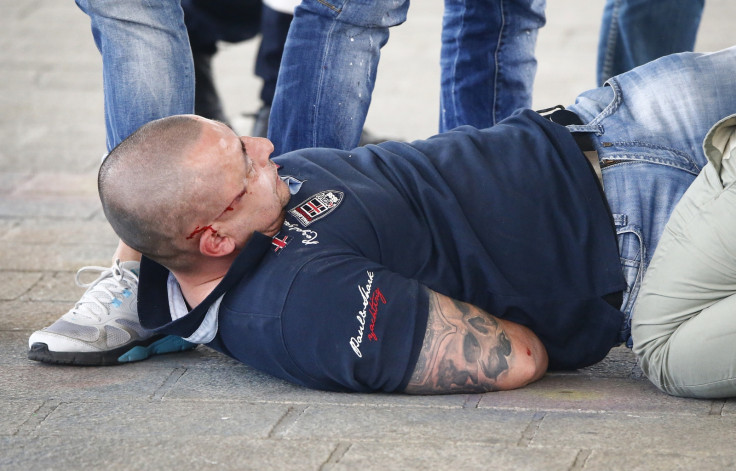 Poland fans attending Tuesday's game with Ukraine were seen to light a flare inside Marseille's Stade Velodrome shortly after kick off. Similar actions by other countries' supporters have led to sanctions by Uefa.
Uefa had fined the Hungarian soccer federation €65,000 (£50,000) for crowd trouble at Euro 2016, European football's governing body said on Tuesday.
The charges related to "crowd disturbances, setting off of fireworks and throwing of objects" during the 1-1 draw against Iceland in Marseille on Saturday.