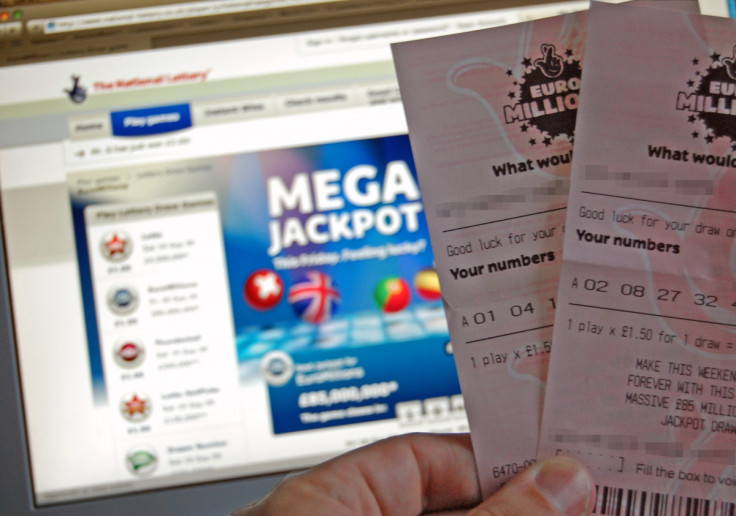 A lucky UK ticket holder has come forward to claim a £28.5m EuroMillions jackpot, lottery operator Camelot said on 22 August. The winning ticket was for a draw held on 14 August, and comes just two months after an anonymous UK ticket holder scooped £93m.
Camelot said the winner had not yet decided whether to go public or to retain their anonymity. The win is the fifth EuroMillions jackpot claimed in the UK this year. The year's biggest winners were Richard and Angela Maxwell, from Lincolnshire, who banked £53m at the end of March.
The retired couple was convinced the win was an April Fool's Day joke when they saw the news a day after the 31 March draw. Mr Maxwell initially thought someone had scanned his ticket and put it on the EuroMillions website as a joke. He decided to tell his wife the news when she got home, but she didn't believe him.
"When Angela came back later that afternoon, she was carrying a basket of tea towels and she started asking me about our dinner plans," he said. "I immediately told her we weren't going out for dinner. I said, 'we can't go out for dinner Angela, I've got something to tell you'."
Mrs Maxwell said: "I didn't know what to think. Richard just went red in the face and then said 'we've won £53 million'. "I said 'don't be stupid' – he's always playing jokes so I thought it was an April's Fool! I just didn't believe it. Then he showed me the numbers on the website and I dropped the basket of tea towels on the floor."
The couple are now 10th place in the National Lottery Rich List. The top place is held by Colin and Chris Weir, from Scotland, who walked away with £161m in July 2011. Earlier this week, Camelot announced a £191,161 prize from the 1 August Lotto draw had not yet been claimed, and urged players to "check and double-check their tickets". It said the winning ticket was bought in Perth and Kinross.