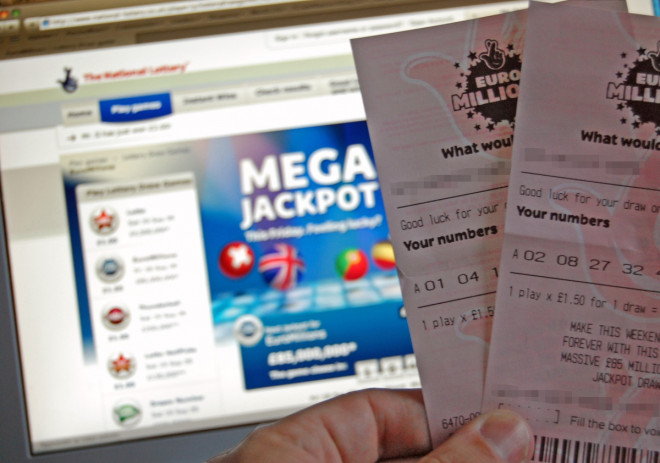 A single British gambler has rocketed on to the UK rich list ahead of George Michael and Robbie Williams after winning exactly £107,932,603 in the EuroMillions lottery. The as-yet unidentified winner selected the numbers 6, 24, 25, 27 and 30, plus "lucky star" numbers 5 and 9.
A spokesman for the National Lottery said: "This UK winner is set fair for the rest of their lives having just become a multimillionaire. This single UK ticket-holder will enter the exclusive top five on the National Lottery Rich List - at number four - and we've got the champagne on ice ready for the lucky winner to claim their prize."
Since EuroMillions' inception in 2004 British gamblers have won over £4bn in prize money. Three previous UK winners have each claimed even more than this most recent jackpot. In October 2010 a woman who decided to remain anonymous won £113m.
In August 2012 Adrian and Gillian Bayford won £148m. It was later reported that Adrian Bayford had to close his record shop in Haverhill due to the number of people who came in asking for money. The couple separated late last year after nine years of marriage, blaming the breakdown of their relationship on winning the lottery.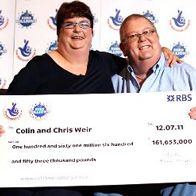 The highest prize so far won by a UK gambler on EuroMillions was £161m claimed by Scots Colin and Christine Weir. As well as buying themselves a mansion and cars for all their friends the couple set up a charitable trust with part of their prize money to fund community groups and charities.
The world's biggest lottery winners to date are Ira Curry of Georgia and Steve Tran of California, who each scooped half of a vast $648m prize. Curry chose to take her winnings in cash - which amounted to "just" $173,819,742.50.