Eva Marie slams ex-porn star Mia Khalifa over 'embarrassing' remark as Ronda Rousey WWE move looms
Eva Marie left the WWE in August 2017.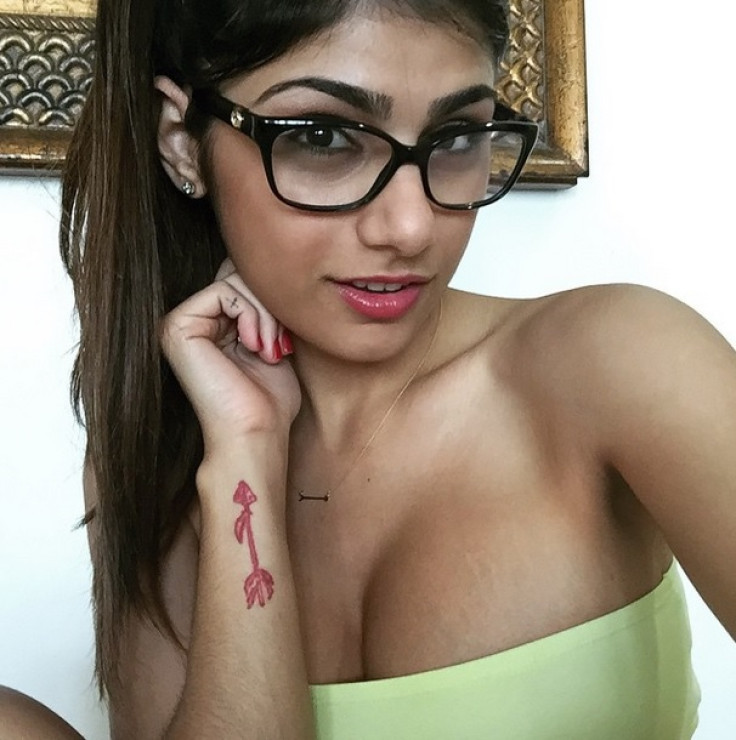 Eva Marie has slammed Mia Khalifa after the former porn star claimed that women's wrestling is "embarrassing". Khalifa has called former UFC Bantamweight champion Ronda Rousey's potential move to the WWE ring a bad decision as she believes is not a "real sport".
Speaking to Complex, the former WWE star, whose real name is Natalie Coyle, defended her former promotion saying life of a pro-wrestler is not easy as one is working 209 days a year unlike in other American sports where athletes get the time to recuperate from the physical tolls of being at the top of their respective sports during the offseason.
Marie explained further saying that athletes from other sports like NBA and NFL are taking charter flights to the next venue of their game while wrestlers are taking their own transport, usually "driving in rent-a-cars to the next city".
"You have to put your body through a lot of physicality with wrestling. You're saying you think it's fake, however when you get in the ring, you're really taking those bumps," Marie said.
She continued, "Then when it comes to acting, you're trying to get out of yourself and be a whole other person, which also helps with WWE, too, because you're playing a character at the end of the day. Some moves are choreographed, so like you'll go over your finish, whoever's going to win or lose because that's predetermined."
Marie, 33, made her WWE debut in 2013 after training for a few months at the promotion's Performance Center in Orlando, Florida. She also appeared in the reality show Total Divas.
She was suspended for 30 days for violating the company's wellness policy in August 2016.
"I am disappointed that this suspension has occurred, yet understand and respect that WWE upholds their Wellness Policy to the letter and won't compromise on its integrity," she said in a statement at the time.
"I violated policy by not turning in portions of required paperwork in the time frame WWE Medical deemed timely. I look forward to my return! Thank you for your support."
A year later, she announced on social media that she had parted ways with the WWE.