Every Xbox exclusive will be available on Microsoft's Netflix-style subscription service at launch
Xbox boss Phil Spencer announces some huge news for the future of Xbox.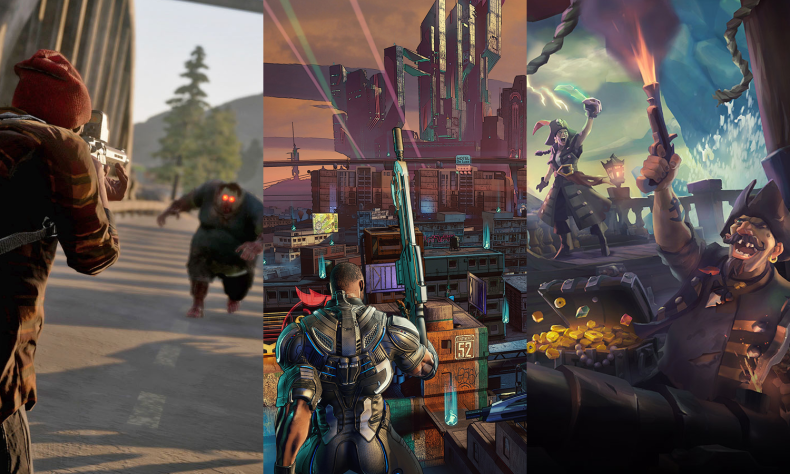 Microsoft just made a huge announcement with zero fanfare, revealing that three of its upcoming exclusives will be available through its Xbox Game Pass subscription service as soon as they launch on the platform.
Sea of Thieves, Crackdown 3 and State of Decay 2 were the three games announced by Xbox boss Phil Spencer. Only the first of those, Rare's online pirate adventure, currently has a set release date. It will launch on 20 March.
Interestingly, the press release is sure to mention that all future exclusives will also be made available through Xbox Game Pass on the day of their release.
"Moving forward, we plan to release all new Xbox One exclusive games from Microsoft Studios into Xbox Game Pass on the same date as their global release," the release states.
"[The plan not only includes the aforementioned games] but future unannounced games from Microsoft Studios including new iterations of our biggest Xbox One exclusive franchises such as Halo, Forza and Gears of War, on the same day they launch."
So, in addition to the headline news, take this as the first official word that new Halo, Forza and Gears games are in the works. This was to be expected anyway.
The service already includes exclusives Sunset Overdrive, Recore and Halo 5: Guardians, as well as third-party titles like BioShock Infinite, Payday 2, Borderlands and and Limbo.
Xbox Game Pass launched in June 2017, expanding to 40 countries in September. The service offers subscribers unlimited access to more than 100 Xbox, Xbox 360 and Xbox One games for £7.99 / $9.99 a month.
Microsoft also announced that six-month subscriptions will soon be available at retailers.
"We've only scratched the surface of the opportunity this new model brings to the industry and what we can deliver to our fans," Spencer wrote.
"We firmly believe Xbox Game Pass will be a catalyst to create new opportunities for game developers and publishers to innovate in the way games are developed and delivered, leading to entirely new ways to play.
"We're truly humbled by the incredible response we've received to date for Xbox Game Pass, and we look forward to offering an unprecedented choice and value with Xbox Game Pass this spring and beyond."
Streaming services in gaming have been a low-key success this console cycle. with EA enjoying the highest profile success thanks to EA and Origin Access on Xbox and PC. The service offers a large library of EA games but also early access to upcoming new games.
To date Xbox Game Pass has only included older games. Meanwhile Sony's PlayStation Now service only started to include PS4 titles in 2017, and still includes no recent releases.