An ex-teacher known as "the cookie lady" fed homemade cannabis cakes to four children aged between 12 and 13.
Grandmother Lesley Collins, 61, told the juveniles "I'm your nana" before handing them the mind-altering "hash cakes" or "pot brownies", in The Corporation Arms pub in Grimsby, UK, on 8 October.
The foursome had entered the premises on Freeman Street at around 8.30pm to use the toilet, when Collins (who was behaving strangely after drinking four pints and taking prescription medication), offered them the "treats."
"She kept telling the group that she was a dinner lady and a grandmother," Prosecutor Jeremy Evans told Grimsby Crown Court, as reported in The Grimsby Telegraph.
Collins, a respected artist who has previously taught in prisons, was known locally as "the cookie lady", the court heard.
The two girls tried the biscuits and were both sick afterwards. One of them ate half of one and was taken to hospital after complaining of dizziness. The other girl, who ate a smaller amount, said it "tasted sweet and disgusting at the same time," according to Evans.
The boys also tried the biscuits but did not exhibit detrimental side effects. The children approached a community support officer and reported the encounter at around 8.40pm.
Police searched Collins' home and found a small amount of cannabis along with bags of biscuits in her wheelie bin.
Collins said: "I am so very sorry this has happened. I hate myself and my part in it. It's overwhelming. I hope you can have some understanding how bewildered I am. It's despicable. I didn't know I had done it. I was drunk."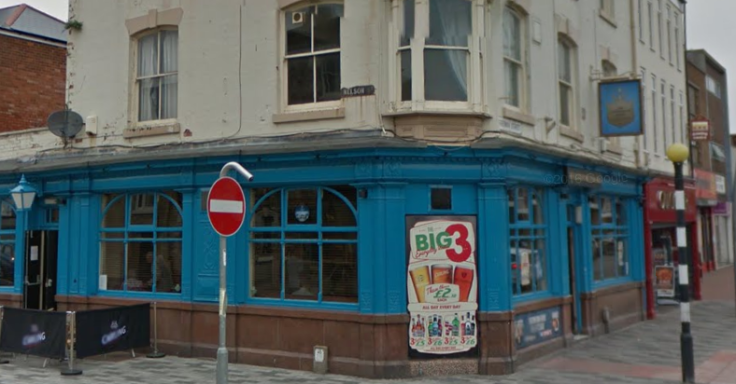 She received a six month suspended sentence for supplying cannabis and ordered to attend 10 days of rehabilitation treatment.
Nick Worsely, mitigating, told the hearing: "She did not know what was going on that evening. She accepts she supplied these hash cakes, these biscuits that ended up in the hands of the children.
"She cooked up a batch of these things and she then took to eating one or two herself. It was not a case of loitering on a street corner trying to trap anyone into taking drugs."
Judge David Tremberg told Collins as he sentenced her: "This was seriously irresponsible and abnormal behaviour. If you had not been so intoxicated, you would not have dreamed of doing this.
"Mercifully, none of them were seriously harmed. You cannot possibly have known what effect giving children of this age cannabis biscuits might have had on them.
"In their disoriented state, they might have been run over. Your behaviour was grossly irresponsible. You were drunkenly oblivious to the risk you posed to them."