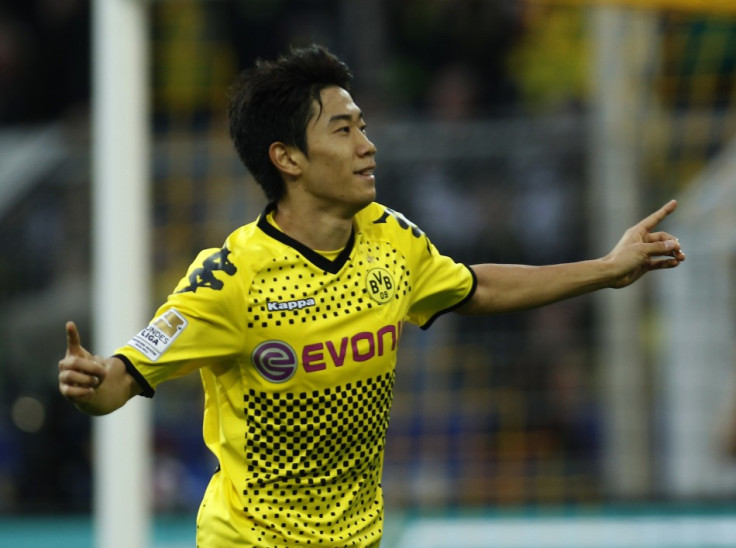 The agent of Shinji Kagawa has dismissed speculation linking his client with a move to Liverpool by informing the International Business Times that the midfielder is '100 per cent' committed to Borussia Dortmund.
Liverpool boss Kenny Dalglish has been strongly credited with an interest in the mercurially gifted playmaker but the 22-year-old's agent, Thomas Kroth, told the International Business Times that there is absolutely no news regarding his possible exit from Borussia Dortmund.
At the beginning of October, Kagawa, who has been tenuously dubbed the 'Japanese Paul Scholes', was allegedly being closely monitored by Liverpool.
Additionally Anfield's Director of Football Damien Comolli, recently revealed Liverpool were widening their scouting network in the Far East and the "untapped" Asian market.
Despite rumours intimating Japan's leading player was being lined up for a possible January move to Liverpool, the player's agent claims to the contrary and insists Kagawa is wholeheartedly committed to Borussia Dortmund.
"There is absolutely no news." Kroth told The IBTimes when asked about a possible move to the Premier League.
"He has a contract with Borussia Dortmund until 2013 and there is nothing to report.
"He is 100 per cent committed to Dortmund."
Alongside the immensely talented Mario Götze, Kagawa was the catalyst behind Dortmund's first Bundesliga triumph in a decade last season, and even though he missed a large portion of their campaign with injury, he was still selected in the division's best 11.
Prior to the injury which curtailed his stunning form, a host of Europe's top clubs were said to be tracking the Japanese international in the January transfer window. Liverpool's Premier League rivals Manchester United and Arsenal were also linked and the former Cerezo Osaka star certainly looks back to his best on the evidence of his lively performance at the Emirates on Wednesday night.
Kagawa endured an underwhelming start to the season following his rehabilitation from the serious metatarsal injury he sustained whilst on international duty in January. In recent weeks the midfielder has shown encouraging signs of the obvious ability that made him one of the most coveted young players on the continent, and Liverpool and his suitors will inevitably continue to track his excellent progress.
The attacking midfielder acknowledged recently his form had suffered compared to his stunning exploits last year.
The reputed Liverpool target told Kyodo News: "I'm suffering because I am not delivering results.
"It's easy to play with joy when everything is going well. It's a mental problem that I have at this moment. In order to be a better player this is what I have to go through.
"Last season I was able to find confidence and this confidence I have will not go away that easily. I am suffering now but I know that is going to change.
"This is what I need for me to grow as a player and at this point just scoring one goal won't change anything.
"I know that not everything is easy. I think this is the most difficult point in my football career but I will definitely get through it."
The Dortmund star, who has amassed 27 caps for Japan, remains one of the finest young players in Europe but like his colleague Mario Gotze, a move to Liverpool or the Premier League in January looks very unlikely.