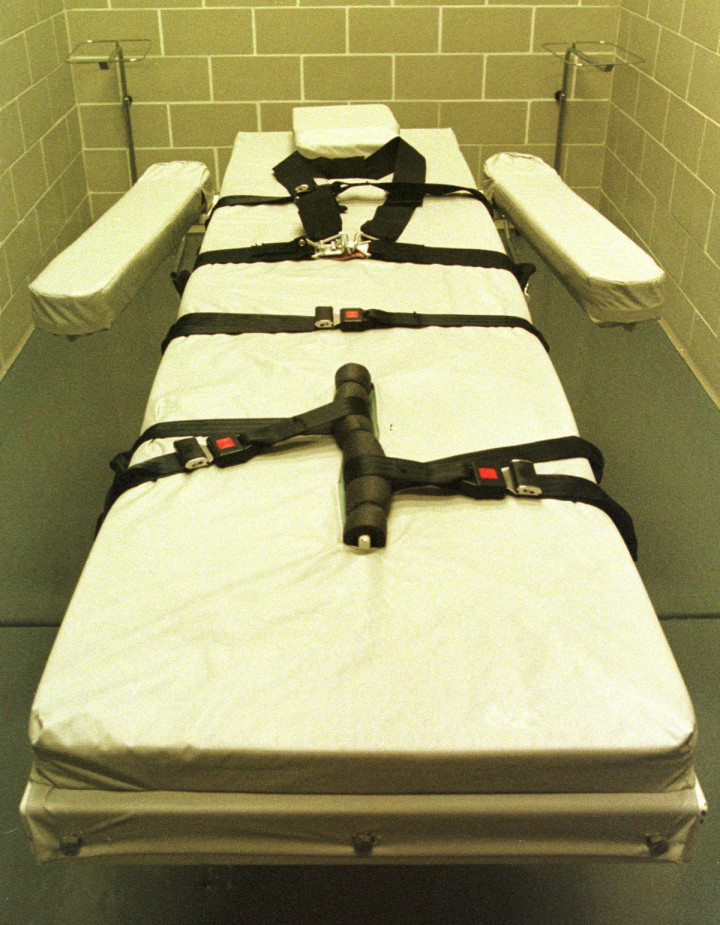 A US court has ordered the execution of a death row inmate in Arizona to be halted until more is known about the lethal drugs used to execute him.
The three-judge panel of the appeals court said that Joseph Wood, 55, who was sentenced to death for murdering his former girlfriend and her father in 1989, was entitled to know more about the lethal cocktail, and who would be administering them.
Wood's lawyers successfully argued that the refusal of prison officials to disclose the identity of the drugs used in the execution scheduled for Wednesday, violated his constitutional rights.
The ruling follows the botched execution of Clayton Lockett in April, who writhed agony before dying of a heart attack 40 minutes after the wrong mixture of drugs was administered.
State authorities previously had the right to keep the identity of the drugs secret and argued that they were acting to protect the companies that supplied them. This also kept safe the individuals who administered them, so they were not targeted.
The final ruling was 2-1 in favour of releasing details about the lethal drugs. The three-judge panel of the 9th US Circuit Court of Appeal stated: "Wood has presented serious questions going to the merits of his claim, and that the balance of hardships tips sharply in his favour."
Reacting to the verdict, Wood's lawyer Dale Baich said: "Today the court has made a well-reasoned ruling affirming the core First Amendment principles regarding the public's right to know, which aid all parts of our democratic government."
"The court said it's important that specific and detailed information be provided so the public can know about how safely and reliably the death penalty is administered" the lawyer added.
A spokesman for Arizona's attorney general said that the state would ask the full appeals court to reconsider the verdict.
States are currently struggling to find drugs for executions following a boycott from European pharmaceuticals firms.
Woods is one of six inmates who sued the state last month. They argued that keeping the identity of the drugs secret and refusing to disclose the medical qualifications of those present during their administration violated their constitutional rights.
In 1989, Woods walked into a car shop in Tucson, Arizona, and shot to death his former girlfriend, Debbie Dietz, after murdering her father.