The Exorcist TV show trailer: Comic-Con sneak peek ups the ante in the supernatural stakes
Geena Davis and Ben Daniels take on respective roles of Ellen Burstyn and Max von Sydow's from the original film.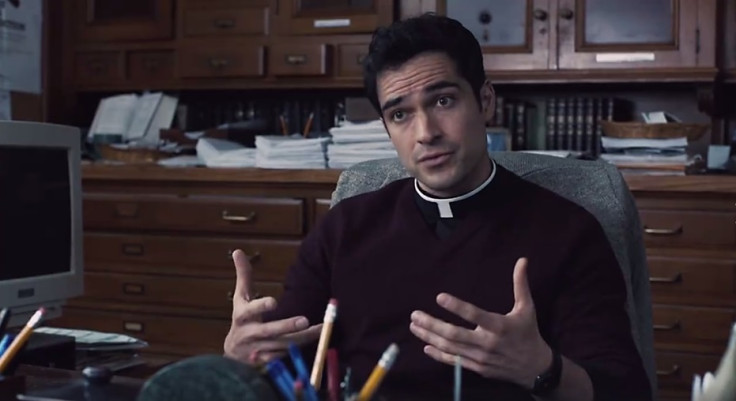 Unveiled just ahead of the show's panel at San Diego Comic-Con, Fox dropped its long-awaited trailer for new television series The Exorcist on 22 July.
Our verdict? The frightening clip certainly goes heavier on the heightened supernatural elements than its predecessors – the chilling William Friedkin 1973 original film, and the 1971 novel before it (on which the film is based).
Given the network, it's easy to see similarities between The Walking Dead and Outcast in the footage, as people crawl around zombie-style and priests point crucifixes toward rooms with flying objects. However, considering it's inspired by one of the scariest films of all time, it is likely to be a lot darker when the show airs.
Geena Davis plays Angela Rance in the clip, a woman in need of help regarding her daughter, who is taking the place of the head-spinning role made iconic by Linda Blair, named Regan in the original.
In the Fox TV show, disturbed Charlotte (Brianna Howley) is a former ballet dancer who, after a terrible accident, holes herself up in her room, scaring her mother into thinking she is possessed by demons.
Angela seeks out kind-hearted priest Father Tomas (Sense8's Alfonso Herrera) who, naturally, isn't afraid of demons as he doesn't think they're real, initially concluding they're all "metaphors." However, on getting pulled in to the case, Tomas soon finds his beliefs questioned – in every aspect possible – as he enters the terrifying realms of Heaven and Hell.
Of course, The Exorcist wouldn't be The Exorcist without... an exorcist, so Flesh and Bone's Ben Daniels steps up as the God-fearing churchgoer Father Marcus Lang in a role similar to the original film's Max von Sydow's Father Lankester Merrin. Other cast members include Scorpion's Camille Guaty and Francis Guinan. Stick around until the end of the trailer to hear that eerily terrifying piano score.
The series is currently slated to premiere on FOX on Friday 23 September on FOX.
For more entertainment news follow A-List on Twitter @Alistinsider
© Copyright IBTimes 2023. All rights reserved.