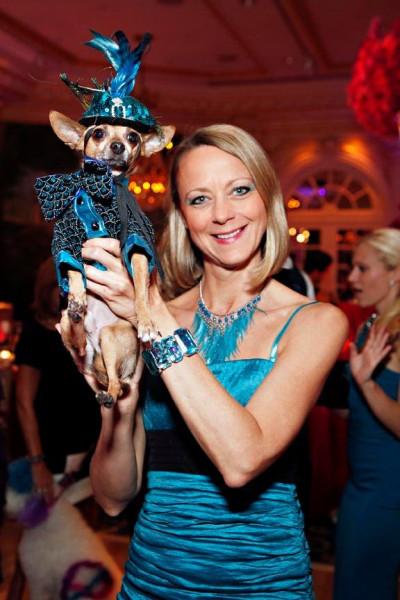 Chilly Pasternak, a poodle from Richmond and Baby Hope Diamond, a Coton de Tulear from New York, took vows that will create a page for them in the history of pet weddings. In the most expensive pet wedding so far, animal lover Wendy Diamond organised a wedding that cost over £160,508, the Sun reported.
The wedding was held at the Jumeirah Essex House Hotel at Central Park. It was part of a charity event that will benefit the Humane Society of New York, which provides free veterinary care for sick animals. The luxurious wedding was officiated by Triumph the Insult Comic Dog.
"This could be the funniest, goofiest and most adorable event ever - we all love our pets to pieces," animal activist and owner of the bride Wendy, 38, said.
The pompous wedding saw the bride's dress cost £3,852; guests feasted on £3,210 worth of sushi and danced to a £9,630, 7-piece orchestra, the Radar Online reported. The "dream team" included a celebrity wedding planner, a "lighting guru" with experience at major museums, and highly touted chefs for the reception, to name just a few, according to the Huffington Post.
As soon as the wedding got over an official from the Guinness Book of World Records handed over the prestigious prize of the "most expensive wedding ever" to the happily married "husband" and "wife".
"I am happy to announce that this is the most expensive pet wedding in history," said Guinness World Records adjudicator Sara Wilcox, confirming it went well past previous records.
The luxury goods and services that went into the wedding were all donated to charity.
Baby Hope's owner, Wendy Diamond, told the Toronto Sun that the event was to commemorate another dog she had named Lucky, which died recently, and to raise awareness of canine cancer, as well as animal rescue and welfare.
Distinguished guests who attended the ceremony included two dachshunds, a chihuahua Eli and smart pup Blue Joie.
Check out the cute photos of the most expensive dog wedding ever: