19 confirmed dead following 'explosions' after Ariana Grande concert in Manchester Arena
North West Terrorism Unit are treating it as a possible terrorism incident.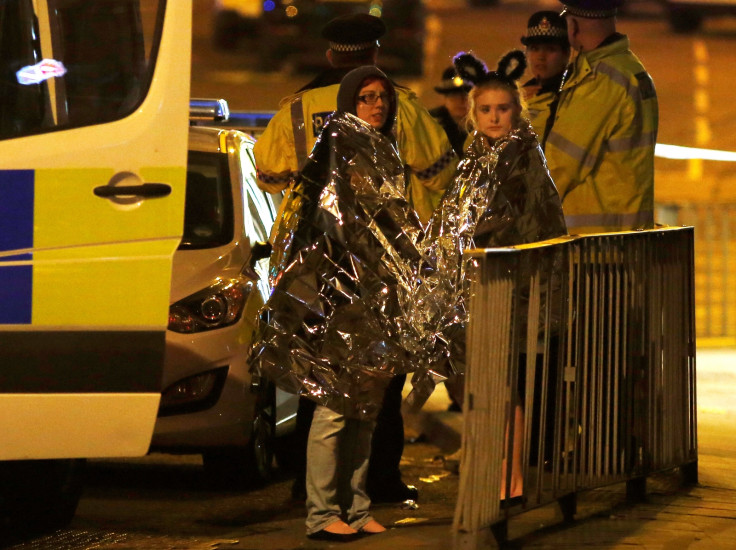 Police say that 19 people have been killed and 50 others injured after explosions at a concert by the singer Ariana Grande in Manchester.
The 23-year-old pop star was performing her Dangerous Woman Tour at the Manchester Arena on Monday (22 May) when explosions were heard towards the end of the show around 10.35pm.
Hundreds of fans then ran away from the stage, some reportedly injured and in tears, with uncertainty as to what caused the bangs.
In a statement, Greater Manchester Police confirmed that 19 people were killed.
"Just before 10.35pm on Monday 22 May 2017, police were called to reports of an explosion at Manchester Arena. So far 19 people have been confirmed dead, with around 50 others injured.
"This is currently being treated as a terrorist incident until police know otherwise".
"Please avoid the area as first responders work tirelessly at the scene. Details of a casualty bureau will follow as soon as possible."
Evie Brewster, who attended the concert, told MailOnline: "Ariana Grande had just finished her last song and left the stage when a huge explosion sounded.
"Suddenly everybody started screaming and running for the exit. We could hear the police and ambulance sirens. It was terrifying. There were thousands of people trying to get out at once. They were all screaming and crying. The whole place smelt smokey and burnt.
"The explosion sounded like it was inside the building somewhere."
Another eyewitness wrote on Twitter: "There are people that are bleeding, crying, legit [sic] injured at the Manchester show at the moment. What is happening? I was there, I heard a blast."
A spokesperson for the Dangerous Woman Tour confirmed via Twitter that Ariana and her crew were safe.
© Copyright IBTimes 2023. All rights reserved.