Demonstrators torched parked cars and smashed bank windows during a protest against the opening of Milan's Expo 2015.
Thick clouds of smoke from burning cars filled parts of the city centre as groups of protesters, their faces masked against the fumes, threw stones and faced off against lines of police in riot gear.
Police responded with tear gas and water cannons to try to scatter the violent protesters. Hooded protesters tossed bottles and incendiary devices at police and journalists, set rubbish bins on fire and smashed pavements. Firefighters worked to extinguish the blazes.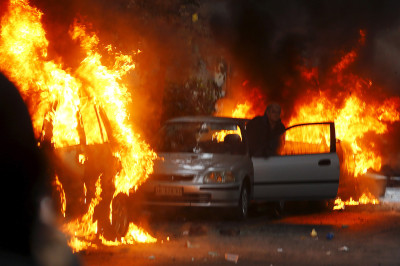 The confrontation came hours after a glitzy opening ceremony at the Expo site where Italy Prime Minister Matteo Renzi hailed the start of a six-month-long showpiece of culture and technology, focused on the theme of sustainable food production.
In all, more than 140 countries are taking part in the fair, which follows the 2010 Expo in Shanghai. Cultural events, futuristic architecture, a "supermarket of the future" and dozens of restaurants fill the site, which, critics note, required more than one million square metres of farmland to be concreted over.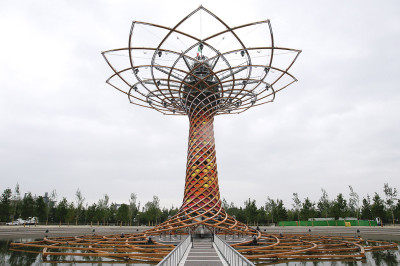 Thousands of police had been deployed to counter the threat of violence before the event, which Renzi has been counting on to reinforce fragile signs of economic recovery after years of stagnation and recession.
"Today it is as though Italy is embracing the world," he said at the opening. "All you experts who kept saying 'We'll never do it' – this is your answer. I like to think that tomorrow begins today."
Instead, the elegant centre of Milan was transformed into a battleground, with sirens and periodic bangs from flash bombs and firecrackers ringing out against the shouts of protesters.