Lee Rigby: Read Justice Sweeney Remarks on Jailing of Michael Adebolajo and Michael Adebowale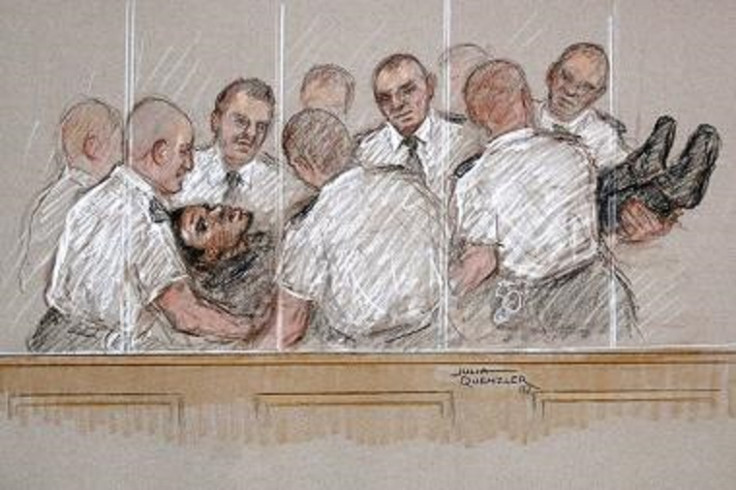 Lee Rigby's killers Michael Adebolajo and Michael Adebowale revelled in a creating a "blood bath".
The killers, who were sentenced to a whole-life and 45-year prison sentence respectively, were bundled from the Old Bailey dock as Justice Sweeney read out his sentence.
The judge said the Muslim extremists did not have "any insight into the enormity of what you did, nor any genuine remorse for it either".
As an emotional Rigby family and the Fusilier's fiancé Aimee West watched on, the judge described what happened on the fateful afternoon of May 22 last year.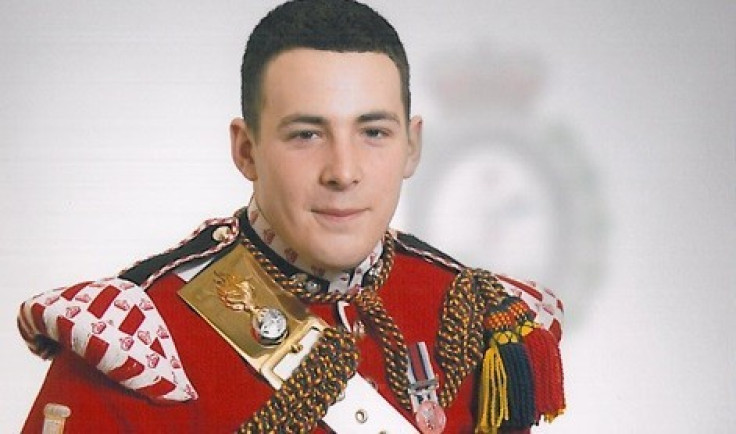 Lee Rigby was killed on the streets of Woolwich on 22 May (MoD)
Ministry of Defence
He said: "Seizing your opportunity Adebolajo, and once he was no longer looking in your direction, you accelerated hard to 30-40 mph and ran him down from behind. The impact carried him up onto the bonnet of the car breaking five vertebrae in his back and five ribs. The speed of the car was such that it carried up onto the pavement and crashed into the support of a road sign and stopped, depositing Lee Rigby in the area between the front of the car and an adjacent wall. He was unconscious and certainly unable to defend himself.
You both exited the car armed with knives and over a period of around 2-3 minutes you butchered Lee Rigby - going, as you were well aware, far beyond what was needed to murder him. You Adebolajo concentrated on his neck - hacking at it repeatedly with first a substantial cleaver type knife and then another knife, all in an attempt to decapitate him for maximum horrific effect. In the end you failed but in the process you caused horrendous injuries as shown in the materials before the court.
You Adebowale concentrated on Lee Rigby's torso stabbing him a number of times in the chest in frenzied fashion and with severe force. It is no exaggeration to say that what the two of you did resulted in a blood bath. Aspects of all this were seen, as they were intended to be, by members of the public.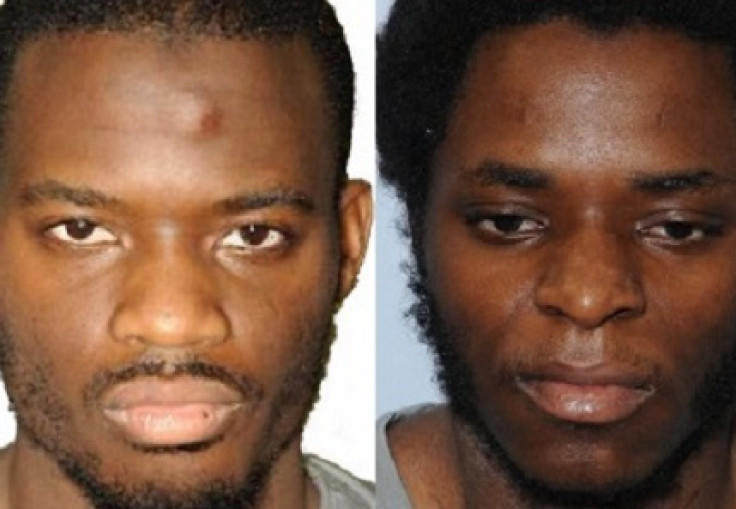 Justice Sweeney said Michael Adebolajo and Michael Adebowale "gloried" in the "blood bath" they created
Reuters
Once you had finished, and again in order to achieve maximum effect, you then carried and dragged Lee Rigby's body into the road in Artillery Place and dumped it there - thus eventually bringing the traffic to a halt."
Handing Adebolajo a whole-life term, Justice Sweeney added there was not much evidence to suggest he could ever be fully rehabilitated into society while concluding Adebowale suffered from mental health issues.
To read the full sentencing remarks visit here
http://www.judiciary.gov.uk/Resources/JCO/Documents/Judgments/adebolajo-adebowale-sentencing-remarks.pdf
[Discretion advised - Some readers may find the content disturbing]
© Copyright IBTimes 2023. All rights reserved.