Eye in the sky: Japan launches spy satellite to watch North Korea amid rising nuclear threat
Japan's Radar 5 Information Gathering Satellite (IGS) was flown into space atop the H-IIA rocket.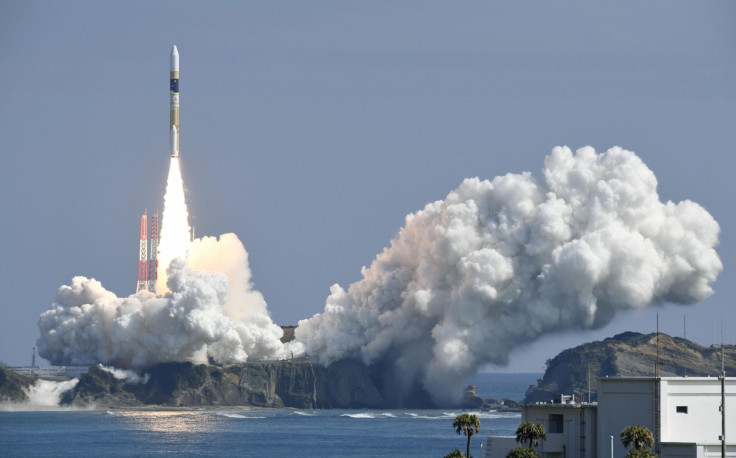 Japan reportedly launched a new spy satellite on Friday (17 March), amid increasing concerns over North Korea's accelerating nuclear and missile programmes. The Information Gathering Satellite (IGS) Radar 5 was allegedly launched in efforts to keep an eye over North Korea.
Japan's Radar 5 was flown into space atop the H-IIA rocket from the Tanegashima Space Center in southern Japan. The Radar 5 is meant to replace an existing surveillance satellite that is nearing the end of its mission, The Japan Times reported.
Japan began its IGS programme in 1998 and began launching spy satellites into orbit in 2013. The project was presumably launched in response to North Korea firing a ballistic missile, which allegedly flew close to the Japanese mainland. In the years since tensions between North Korea and Japan have intensified. North Korea recently fired four ballistic missiles, which landed in the Sea of Japan. Three of the missiles came provocatively close to the Japanese mainland.
Although the Japanese Aerospace Exploration Agency is yet to share footage of the IGS Radar 5's launch, a video stream showcasing the event was made available via the company Neconvideo Visual Solutions, according to a report by Space.com.
The IGS satellites are primarily used for surveillance. However, they are also used to monitor damage in the wake of natural disasters. Not much is known about Japan's newest spy satellite. It is still unclear as to what orbit the Radar 5 will inhabit and how long its mission is expected to last.
Japan also recently held its first air drill since World War II, in anticipation of further threats from North Korea.
© Copyright IBTimes 2023. All rights reserved.