Jenson Button remains full of confidence ahead of the Malaysian Grand Prix from Sepang this weekend, following a dominant performance and first place finish in Australia.
After winter testing the McLaren team believed their MP4-27 would perform well at high-speed tracks such as Sepang, which bodes well for the all-British driver lineup of Button and Hamilton.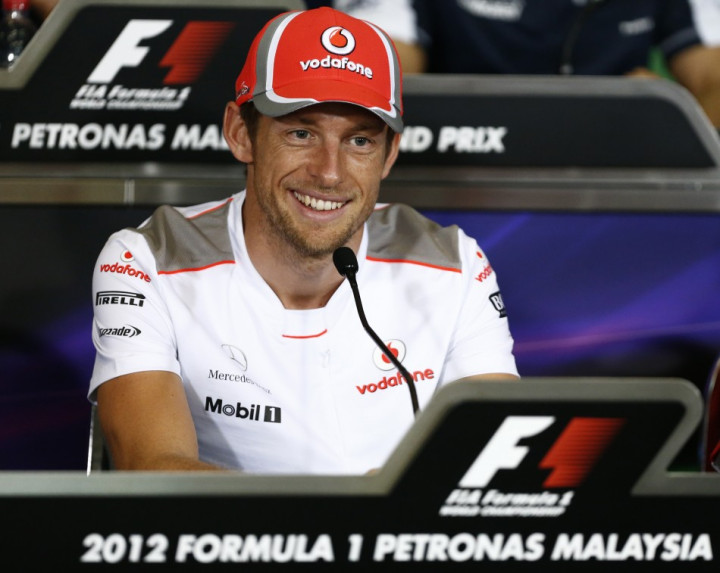 In a press conference at Sepang on Thursday Button said: "Sepang is more of a high-speed circuit [than Melbourne], there are some fantastic sweeping corners here and, if the car's working properly, it's a real joy to drive.
"I think we've got a car that really works well in the high-speed stuff - we saw that throughout winter testing. So I think the challenge this weekend will be to find the right balance - at this stage in the year, you're still learning about the car and how to get the best from it."
Not wishing to rest on his laurels so soon in the season, Button believes that McLaren will face tough competition from a number of other teams, such as the ever-quick Red Bull, the improving Mercedes AMG and surprise rival Lotus.
Button added: "Of course, we're not relaxing - and we go to Malaysia ready for a strong fight."
Meanwhile, team-mate Lewis Hamilton will have something to prove after finishing a disappointing third in Australia, having started on pole and lost out to Button at the first corner, then again to Sebastian Vettel during the second round of pit stops.
Hamilton said on Thursday: "I've not won at Sepang before, but I've had some good races here - and I'd like to put the record straight with a victory this weekend. I think we go into the weekend feeling pretty optimistic because Sepang is quite a high-speed circuit and our car has usually gone well in the high-speed stuff during winter testing.
The 2009 World Champion noted that the extreme temperatures in Malaysia poses a technical challenge: "Sepang will also be a test because of the high temperatures, but we've traditionally been able to manage the cooling on our car quite well, so I don't think that will be too much of a concern.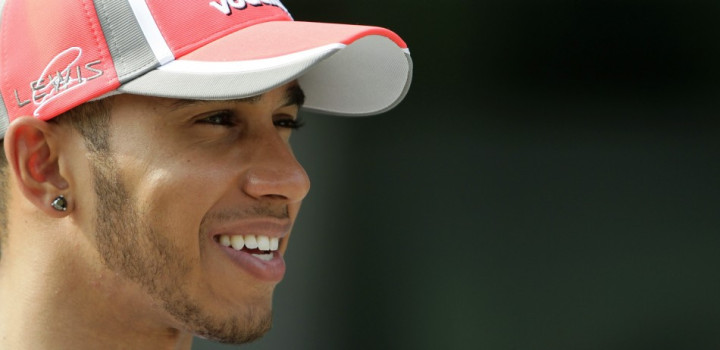 "Physically, it's always a tough race, but we're improving the organisation in every area, and I think we've taken some interesting steps this year to ensure the whole team will be better prepared for the heat and humidity."
Eyeing up the competition, Hamilton added: "I think both Mercedes AMG and Red Bull Racing have performance up their sleeves, and they'll both be very fast in qualifying and the race. As far as Vodafone McLaren Mercedes is concerned, it's nice to be the hunted rather than the hunter, which has been the case in the past few seasons."
Finally, McLaren team principal Martin Whitmarsh shared his drivers' enthusiasm and confidence: "
"Everybody within Vodafone McLaren Mercedes was tremendously buoyed by our performance in Melbourne last weekend...Happily, we were delighted to discover that MP4-27 has been successfully developed into a race-winning package - and that's a source of huge pleasure, and huge relief, for the whole team.
"Of course, nobody sits still in Formula One and we head to Malaysia mindful that we'll once again receive a stern challenge from our closest rivals - most notably Red Bull Racing and Mercedes AMG, both of whom will have points to prove this weekend."
Speaking of the challenges presented by the Sepang circuit, Whitmarsh said: "It's an extremely demanding circuit - on both the cars and the drivers - and a real challenge. We've enjoyed some highs and lows here, but I think we're all looking forward to understanding how this unique season will continue to unwind this weekend."
Last year Button qualified in fourth at Sepang and finished second, while team-mate Hamilton qualified in second but, after a poor race, brought his McLaren home in eighth.