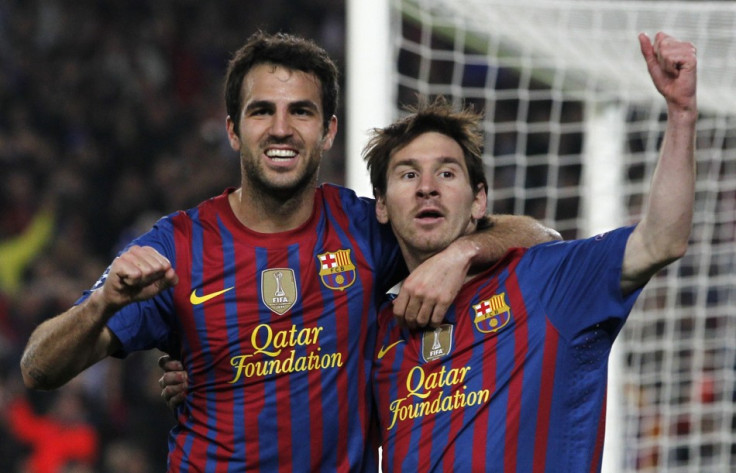 Barcelona midfielder Cesc Fabregas says that since the sacking of Andre Villas-Boas, Chelsea have reverted to their old, long-ball attacking style.
The Spaniard claims he is familiar with the Blues' long-ball tactics during his time in England and it makes the Londoners a very dangerous opponent.
"They tried to change under Andre Villas-Boas but they are now the same Chelsea I knew when I left [Arsenal]. It's the typical thing; we would dominate the ball, keep possession, create chances and then a counter-attack from Didier Drogba and goal," Daily Mail quoted the player as saying.
"They are like motorbikes now: faster, quicker to get the ball forward and cause problems. They have a super-fast counter-attack and they are a dangerous team. They have returned to the Chelsea that made them great and led them to win the Premier League and Cups and reach the Champions League final," Fabregas added.
However, Chelsea boss Roberto Di Matteo did not agree with the former Arsenal captain's analysis, claiming that his team mixed up short and long passes. However, he admitted Chelsea could not afford to make a mistake in this tie against the European champions.
"We need two perfect games. But the fact we have been performing very well in the past six weeks gives us the belief that we can produce two perfect games. The spirit in the group is very high, very good. We have quality players and they are very motivated. We have a good history against Barcelona. They don't like to play against us. Past results show that," Di Matteo said.
Fabregas, who joined Barcelona last summer from Arsenal, says he is getting everything he dreamed of from his switch to the Catalan side. He also stressed how he has developed since leaving the north London club.
"I feel I've learned a lot tactically. At Arsenal I was free to do whatever I wanted and I was going up and down and sometimes a little bit lost. I feel more mature now. My team-mates are more experienced than me and I trust them. They have told me to be calm and stay in position. It is a real pleasure to play in this team," the 24 year old added.
The midfielder has established himself as an important member in the star-studded Barcelona squad with nine goals and 17 assists so far in his debut season.